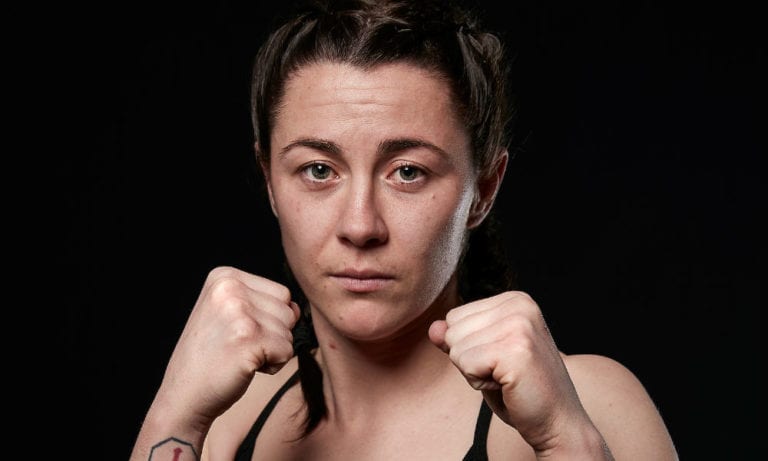 One of the big hometown heroes has missed weight ahead of UFC Liverpool. 
Molly McCann, who makes her UFC debut tomorrow night, hit the scales at 127-pounds, a pound over the flyweight allowance. She was granted an extra hour to lose the pound, but once again failed to make the 126-pounds required.
McCann is a former cage warriors champion, and is set to meet Gillian Robertson on Sunday's prelims. McCann is not the only Liverpool star to struggle with weight, as headlining act Darren Till also failed to hit his own mark for his main event welterweight bout.
According to reporter Simon Head, McCann will still compete against Robertson tomorrow, although some restrictions on weight have been agreed upon.
Update: McCann has made a statement on the misstep to her Instagram.
I won't give you an excuse, I have never missed weight in 29 fights, and today is the first time I have," she wrote. "On my part I'd like to apologise to Gillian @savage_ufc for missing weight, I didn't give up, I stayed cutting until the final moment. I would also like to apologise to the fans. No excuses, the fight goes a head and tomorrow I get to make up for the lack of professionalism today."
Comments
comments