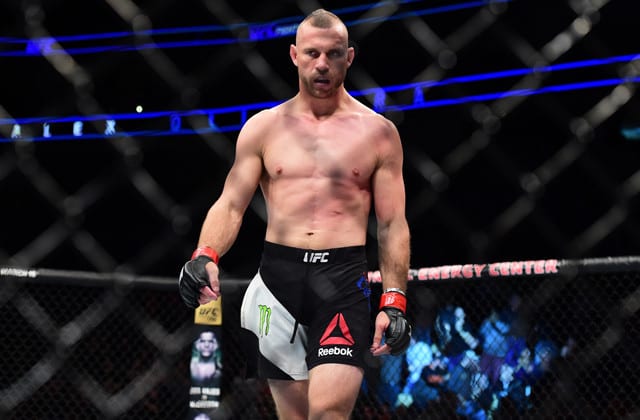 At UFC Denver, while there was no hard feelings between Mike Perry and Donald Cerrone, there was still a personal tint to the co-main event.
Cerrone came into the fight after breaking up with his longtime coaches Greg Jackson and Mike Winkeljohn. According to Cerrone, Winkeljohn had singlehandedly destroyed the best aspects of their gym, turning it into a "puppy mill" for young fighters to come and be around high class athletes as an experience rather than a training endeavour.
Throughout last week, Cerrone kept on message, repeatedly insulting Winkeljohn when the coach's name was brought up. Today, it seems Winkeljohn is ready to fire back, as the coach took to Instagram to address Perry's loss as well as some of Cerrone's claims.
"Where was 'Cowboy' Cerrone the last 10 years helping others at the gym? Nowhere to be found. He didn't come to our classes, didn't even use Greg Jackson his last two fight camps," Winkeljohn said. "When he came, he would grab sparring partners, and then he would take those sparring partners back up to his ranch, where he paid for fun, free shit. Those guys would sometimes go up there and stay and train, and they'd lose. Hmm.
"Any gym owner will tell you cancer has to be removed. It's removed. The gym has no drama. It's a happy place. I'm a happy guy. With that being said, I really wish Mike Perry had not taken 'Cowboy' down. Anyway, if you have fighter experience, and you want to come train with the best fighters in the world and help each other – Jon Jones, Holly Holm, Michelle Waterson, Devin Clark, Bevon Lewis, Carlos Condit, Siyar (Bahadurzada), John Dodson and so many others – you're more than welcome.
"If you're one of those guys that swings on Donald Cerrone's you-know-what, that's weak and weird."
–
Comments
comments