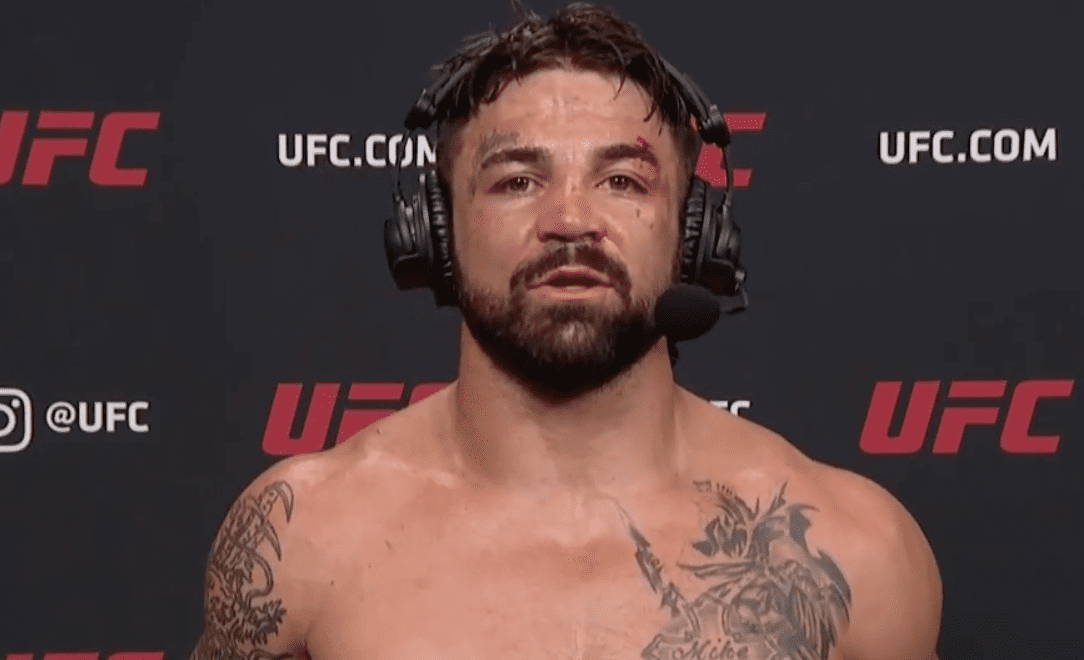 Ahead of his fight with Mickey Gall, Mike Perry had drawn plenty of attention to himself.
All the pre-fight talk had been around the choice to involve his new girlfriend in his training camp so heavily, going as far as to have her as his sole cornerman. Despite all that, Perry defeated Gall handily over the course of three rounds, nearly finding the finish.
Afterwards, however, Perry had no intention of letting his uniqueness disappearing, making a case that his decision to have his girlfriend in the corner paid off, and to also share some irritation about his current tax situation.
"It's all up to me, every time we get in there. It's all up to me," Perry said in his post-fight interview. "I put the training camp together. It was necessary. I did what I needed to do to get the win."
<div style="width: 100%; height: 0px; position: relative; padding-bottom: 56.250%;"><iframe src="https://streamable.com/e/06jo86″ frameborder="0″ width="100%" height="100%" allowfullscreen style="width: 100%; height: 100%; position: absolute;"></iframe></div>
"Mickey trained a lot. He came in with a respectable team who had a game plan with him. The kid came in and fought tough. Give Mickey credit since y'all going to take the credit away from me anyways and 100% of y'all was talking that mess online. You were picking him and I won so now don't take it away from me and say he doesn't have any experience. He has way more experience than any one of you guys in the street or in the Octagon got.
"I'm going to go find a training camp and some teammates. I'm looking to move to south Florida and I'll be around. I'll take some knowledge from you guys and we'll see. I have to make some moves and take this money and move to a new area, me and my girl. There are some big things happening in my life and I'm going to go put some things together. I have to go pay some bills and pay some debts.
"I gotta go talk to the tax folk and see if we can run that number down cos I believe I paid over $100,000 last year between a couple different countries and then they tryna hit me again at the end of the year, it's almost like I don't even fight for minimum wage sometimes.
"And I ain't tryna be one of these guys asking for more money, I'm not. I'm asking for the government to stop taking so much of this. So something gotta work out. Maybe we put in contract that taxes is paid when Platinum gets paid. So when I get paid, that's my money. Don't give me money if you don't want me to spend it and ask me for something later. It makes sense, I'm trying to wile out.
"Mai tais on the beach."
Comments
comments