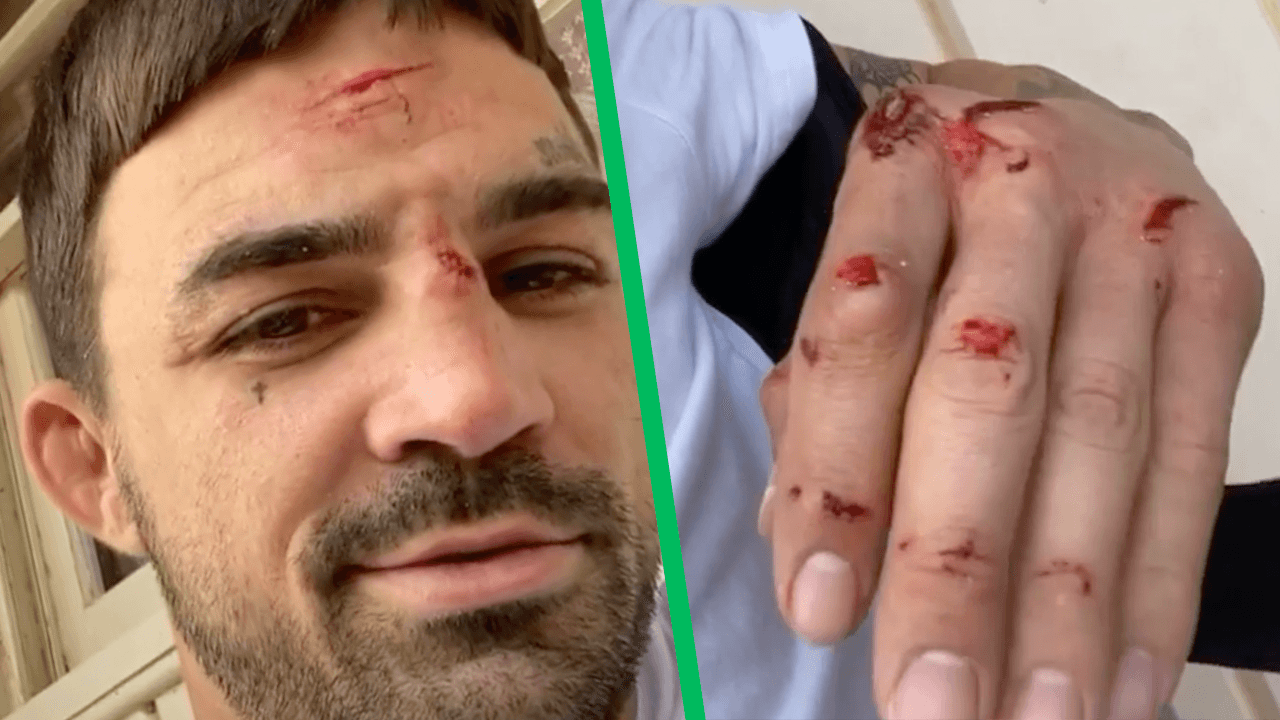 Mike Perry appears to have suffered some form of injury ahead of his fight with Mickey Gall next weekend.
Perry posted a brief video to his own Instagram earlier today, showing he's got cuts on his forehead and left hand. While he didn't offer an explanation, Perry did caption the clip "Fight is still on next week ! #JustBleed."
As of yet, there's no further news on whether or not Perry has been cleared to compete, ruled out of his bout, or how the apparent injury happened.
Comments
comments