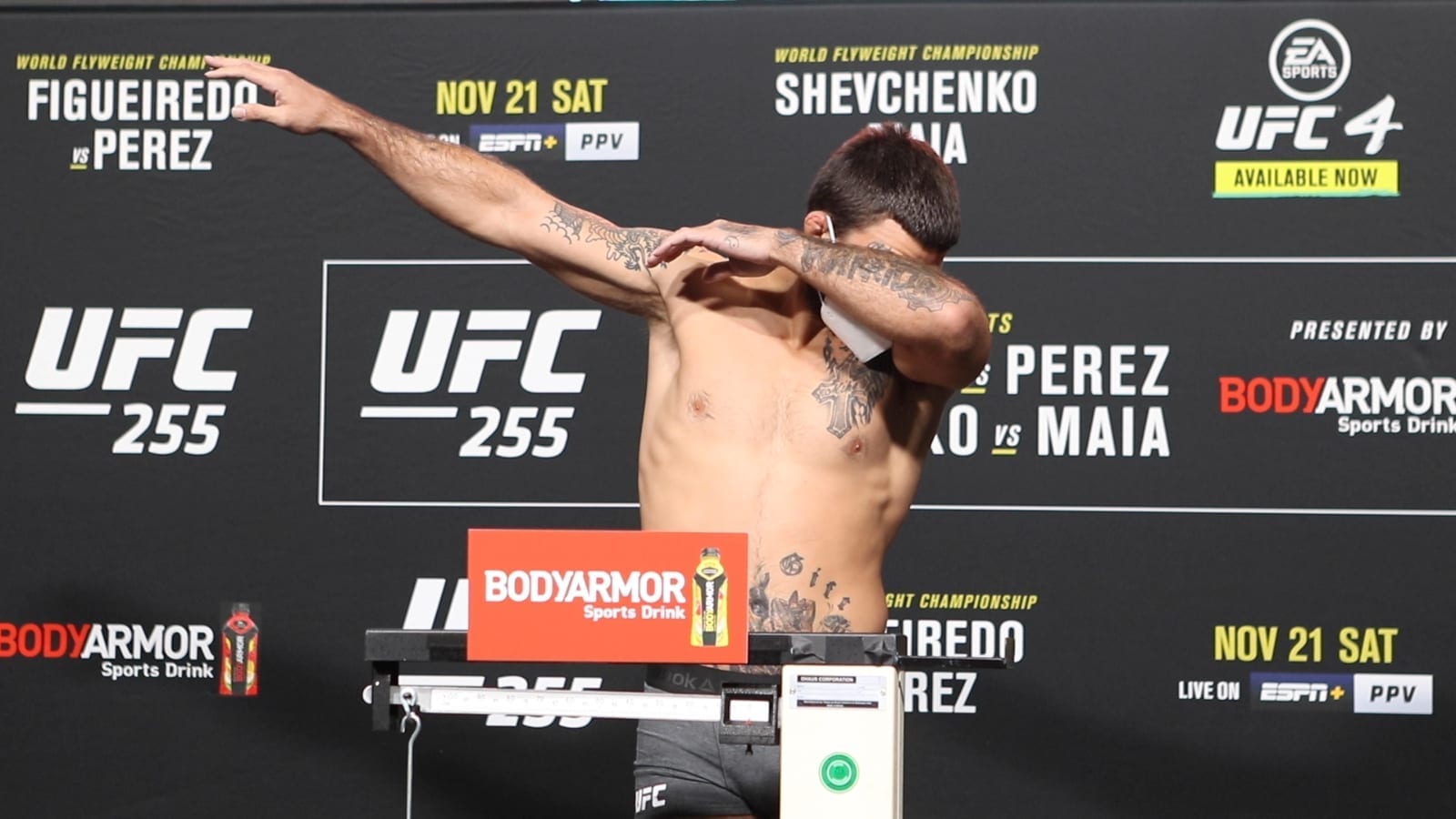 Well, it sure seems like that Mike Perry – Darren Till fight won't be happening anytime soon after it was revealed late Tuesday that Perry has signed a deal with Bare Knuckle Fighting Championships, ending his five-year run with the UFC in the process. 
"Let's skip all the formalities! This sport is evolving and I am here to strike fear into the hearts of my competitors!" said Perry in a press release announcing the move. "I plan to intimidate the world when I show what a truly skilled combat specialist is capable of with his bare hands.
"I will dismantle the opposition and reach the glory I have longed for my entire life. I will be crowned king of the streets and king of combat sports! They will make me a Platinum Crown and carry me on the bloody backs of my defeated rivals! I am here to go straight to the top and make anyone think twice about entering my world! BKFC is my world!"
View this post on Instagram
The move seems to be an appropriate fit for Perry, a fighter who has traditionally preferred trading punches to the various other weapons available to fighters in a mixed martial arts bout.
However, much like several of the other high profile fighters to transition to BKFC, it comes after a prolonged run of mixed performances from 'Platinum'. He won just one of his final five fights in the UFC (against Mickey Gall) and was most recently seen in April where he was defeated by Daniel Rodriguez. Overall, he leaves the UFC with a 7-8 record since his debut back in 2016.
"We're thrilled to bring Mike aboard to our vast stable of exciting fighters," BKFC President Dave Feldman said of his new signing. "Over the last seven years he's proven to be one of the toughest fighters in mixed martial arts and his skill set along with his aggressive style works very well for our growing international fan base."
No information has yet been made public as to Perry's first fight with the organisation but details are expected to be released int he coming weeks.
Comments
comments