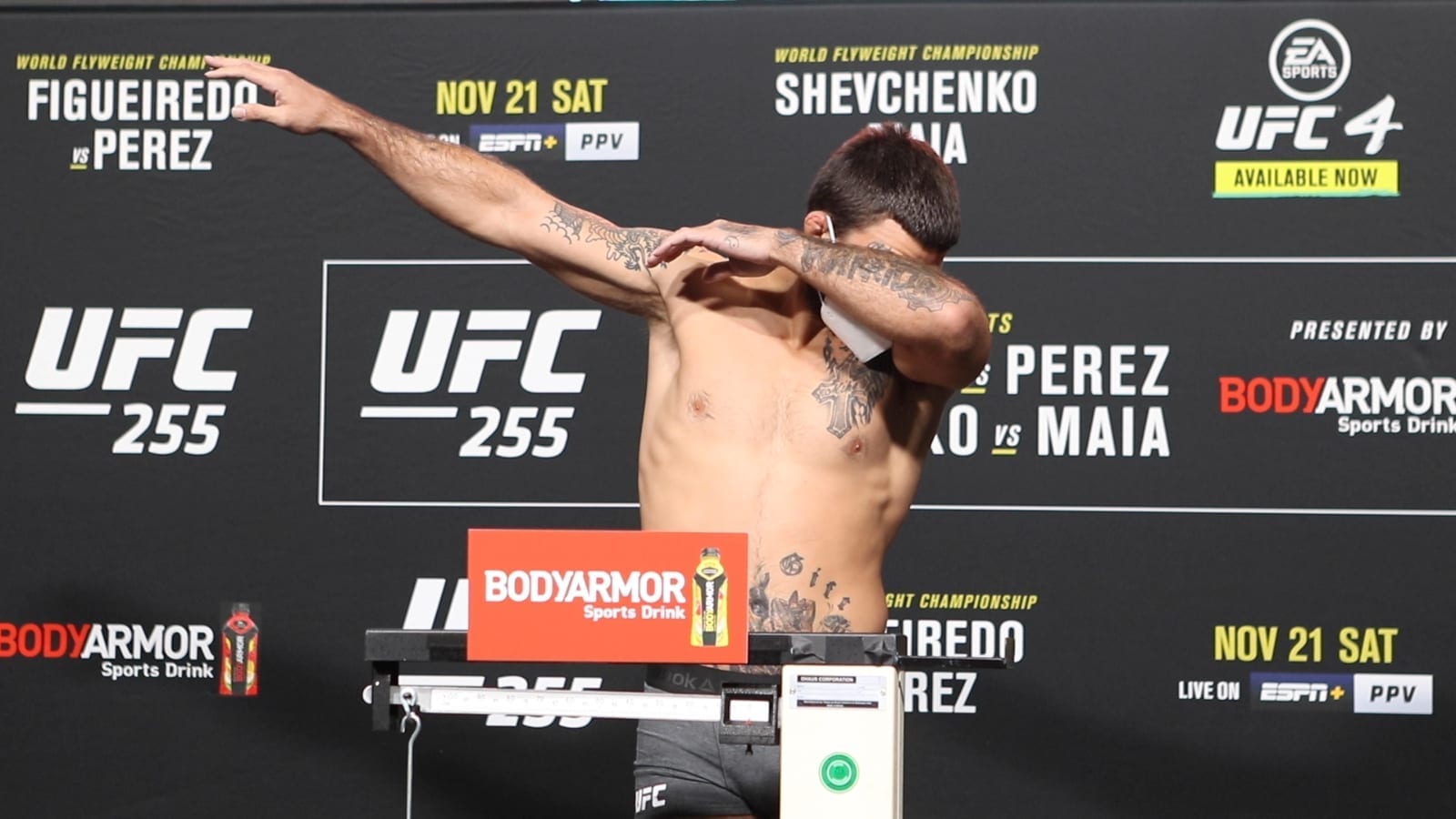 Former UFC fighter turned bare-knuckle brawler Mike Perry says that he has agreed to fight Jake Paul next month.
Perry, who last fought in MMA in April 2021, has lately focused more on the stand-up fighting, taking on (and winning) two fights in the Bare Knuckle Fighting Championships, as well as scoring an impressive win against 27-3 pro boxer Michael Seals last year in the upstart Triad Combat fight league — but he could be set for his most high profile bout to date, after posting an image of a bout agreement to fight Jake Paul on social media.
There is catch to the Paul rumours, however. Perry has claimed in a Twitter post that he was set to box Paul in February, before the YouTube star pulled out of the contest for undisclosed reasons. See Perry's evidence below.
I signed a contract to fight @jakepaul but he changed his mind 🤷‍♂️

— Platinum Mike Perry (@PlatinumPerry) January 3, 2023
Wya @jakepaul pic.twitter.com/ecNSkD7lva

— Platinum Mike Perry (@PlatinumPerry) January 4, 2023
Any fight between the two would come after the pair had previously sparred together ahead of Paul's boxing match with Ben Askren in 2021 — a similar situation to a previously scheduled Paul opponent, Hasim Rahman Jr — though that fight fell apart earlier this year for issues related to weight.
Paul, meanwhile, said after his win against Anderson Silva that his next fight would likely come in February, suggesting that there is a shred of truth in the Mike Perry rumours. He has also entertained the suggestion of a fight with Nate Diaz.
Perry, meanwhile, scored an impressive bare-knuckle win against Michael 'Venom' Page in his last performance in the ring.
Comments
comments