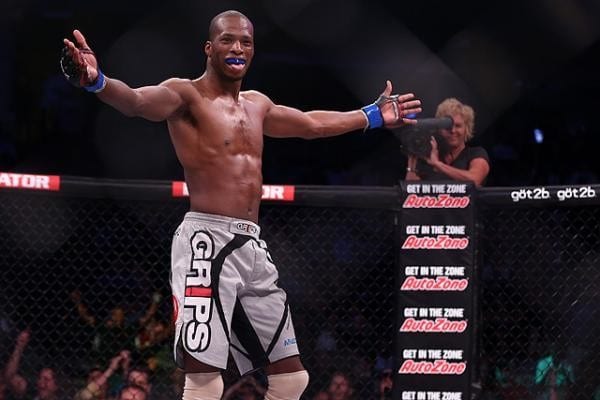 Michael 'Venom' Page has made a serious allegation about referee Dan Miragliotta.
During his fight with Richard Kiely at Bellator Dublin tonight, Miragliotta controversially halted the bout to deduct a point from the Englishman for excessive showboating — a staple of Page's contests — much to Page's surprise.
Then, after the fight, Page says things got even more heated.
"That was disgusting," Page said of the point deduction. "Not only did he … minus a point and picked me up from a fight ending position, he pushed me at the end and called me a piece of shit. Nobody should do that. That says to me there's something personal there. I don't know what it is, but I demand an apology. He's never refereeing me.
"My coach heard it and told him to come upstairs and go outside. We're from London Shoot, and if you know London Shoot, we do not mess about."
As of yet, Miragliotta hasn't responded to the accusation, but it would certainly raise issues for him ruling over another Page fight in the future, although Page maintains he won't let that happen again regardless.
"I demand an apology from him and I still don't want him to referee me again," Page said. "It was very unprofessional of him, I don't know what it is, but there's something there."
Comments
comments