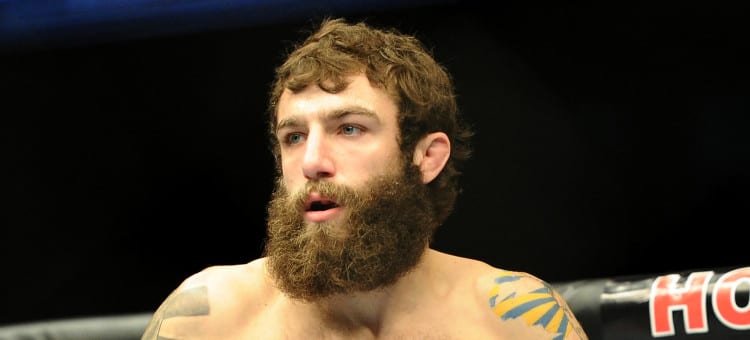 Michael Chiesa is continuing with his complaint against Kevin Lee and Mario Yamasaki.
The UFC lightweight has officially filed an appeal with the Texas commission, including a very detailed description as to why Yamasaki's waving the contest off was early and unwarranted. Chiesa was furious last Sunday, after Yamasaki called the fight in favour of  a Lee locked in a rear-naked choke — despite Chiesa appearing to be conscious and didn't tap.
According to Chiesa (as reported by Brett Okamoto), his decision to stop fighting Lee's hands was a deliberate move in order to engage his "core and shoulders to 'shrug' to release some pressure and flex [his] neck muscles."
Here's @MikeMav22's description of the end of the fight, straight from his appeal submitted yesterday. He's asking for a no-contest. pic.twitter.com/ID0gBa8xv0

— Brett Okamoto (@bokamotoESPN) June 29, 2017
It's not known how receptive the commission will be to Chiesa's claims, and while in the immediate aftermath of the fight fans and pundits were furious with Yamasaki (none more so than UFC president Dana White), it appears calls for a rematch have subsided.
—
Comments
comments