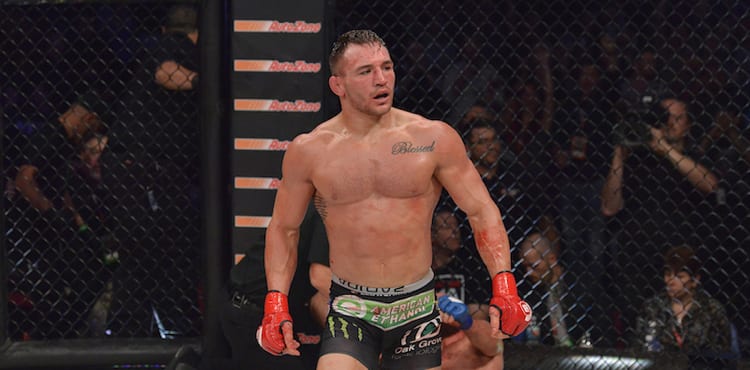 When Rafael Dos Anjos pulled out of his fight with Islam Makhachev, most assumed it was the perfect opportunity for main event back up Michael Chanler to step in and compete at UFC 254.
According to Chandler, who is set to weigh-in as an alternative to Khabib Nurmagomedov vs. Justin Gaethje, just because he's prepared to compete on October 24, doesn't mean he's ready to compete against just anyone.
"Number one, I do not say this in a disrespectful way, I did not know who Islam was to be honest with you," Chandler said, speaking on his Instagram Live. "Not saying that in a disrespectful way, I don't know who he is. So for you guys who are saying, 'Am I going to fight Islam?', just because another lightweight tested positive for COVID and he doesn't have a fight, doesn't mean I should step in and fight the number 12 guy. Okay?
"The fight with Dustin Poirier was on the table and he turned it down. The fight with Tony Ferguson was on the table, he turned it down. And I am also the alternate for the world title fight, so you guys got to realise — world title fight, top number two guy [and] number three guy in the world. These are the guys the UFC want me to fight so you think I'm going to step into the cage on ten days notice to fight the number 12 guy — and I don't say that in a mean way — I didn't know who he was. So, do I think I deserve to fight a top five guy? It's up in the air still.
"All I know is, I'm going to get that opportunity whether you like it or not. I'm going to go out there and beat Tony Ferguson or Dustin Poirier or one of these top five guys. And I'm going to be immediately in the title shot and I will be your UFC lightweight title in the next 12 months."
Comments
comments