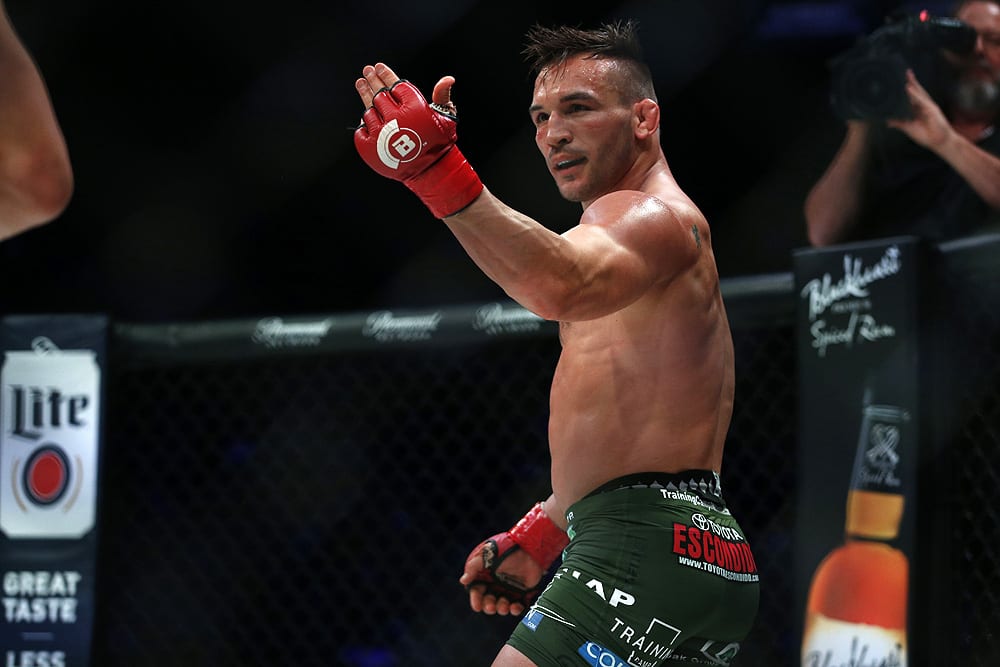 Michael Chandler has signed with the Ultimate Fighting Championship.
Chandler, a former Bellator lightweight champion and one of the bigger names to never compete inside the UFC, had completed his Bellator MMA contract last month, and had acknowledged publicly he would be looking to test his value on the open market. He'd been with Bellator since 2010.
While UFC president Dana White is often coy about fighters from other promotions, he admitted to reporters he'd always been a fan of Chandler and would indeed be looking to bring him into the company. Today on Sportscenter, he confirmed a deal had been struck, and Chandler was coming to the biggest mixed martial arts promotion in the world.
Perhaps even more notable, White confirmed that Chandler would be heading to Abu Dhabi to act as a back-up in case anything should happen to the much anticipated lightweight title fight between Khabib Nurmagomedov and Justin Gaethje. The signing and decision to book him as a back-up seems to bring an end to the proposed Tony Ferguson vs. Dustin Poirier contest for UFC 254.
Chandler was last seen defeating former champion Benson Henderson via a first round knock out.
UFC 254 takes place Oct. 24 on Yas Island in Abu Dhabi.
Comments
comments