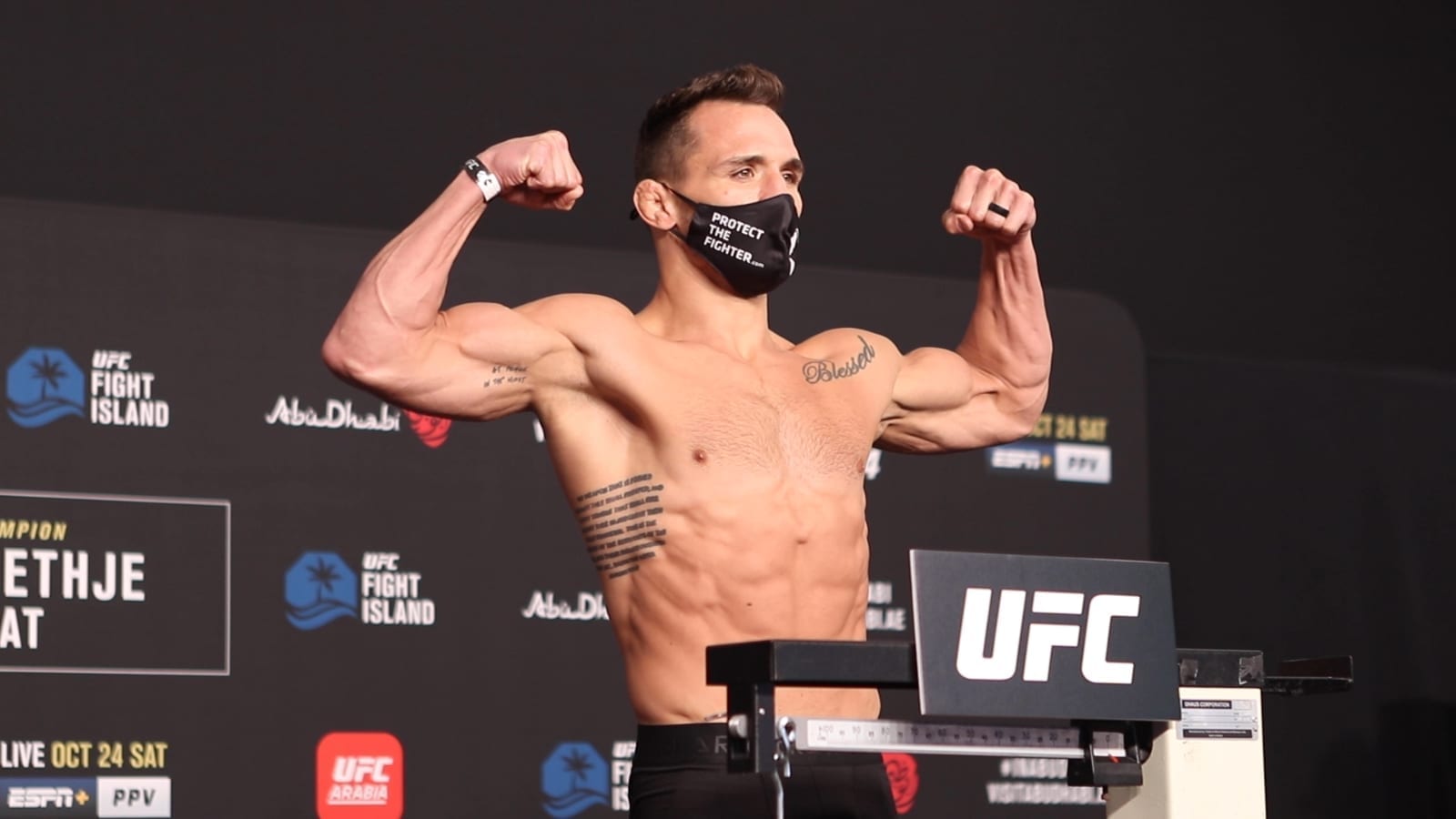 Michael Chandler isn't denying the main man he wants to compete against in the UFC now he's joined the promotion.
A match-up with Conor McGregor has always been something Chandler's been interested in, and now the two share the same arena, it might even be possible to make. Luckily for Chandler, he might have even found himself closer right off the bat than he thought, since he's now been booked in the co-main event of McGregor's UFC 257 against Dan Hooker. Should he defeat the New Zealander, and should McGregor come through against Dustin Poirier, it seems the fight could well make sense.
"Of course I want my name in that storyline, of course I want my name attached to his, of course I want that possible fight," Chandler said, speaking to ESPN. "Do I think I match up extremely well against Conor? Absolutely. With my wrestling background, plus the power in my hands, plus my ability to mix up the striking with the takedowns, plus my ability to push the pace; I think I'm a nightmare for Conor, but I respect what Conor is doing.
"I think Conor is continuing to come into his own and the way he put away Cowboy a year ago was devastating … may the best man win, but of course I'm thinking about it, of course I'm thinking about that match-up and I'm thinking about sharing the UFC Octagon with Conor. That's what all us lightweights, welterweights, featherweight –anyone around this weightclass want."
Comments
comments