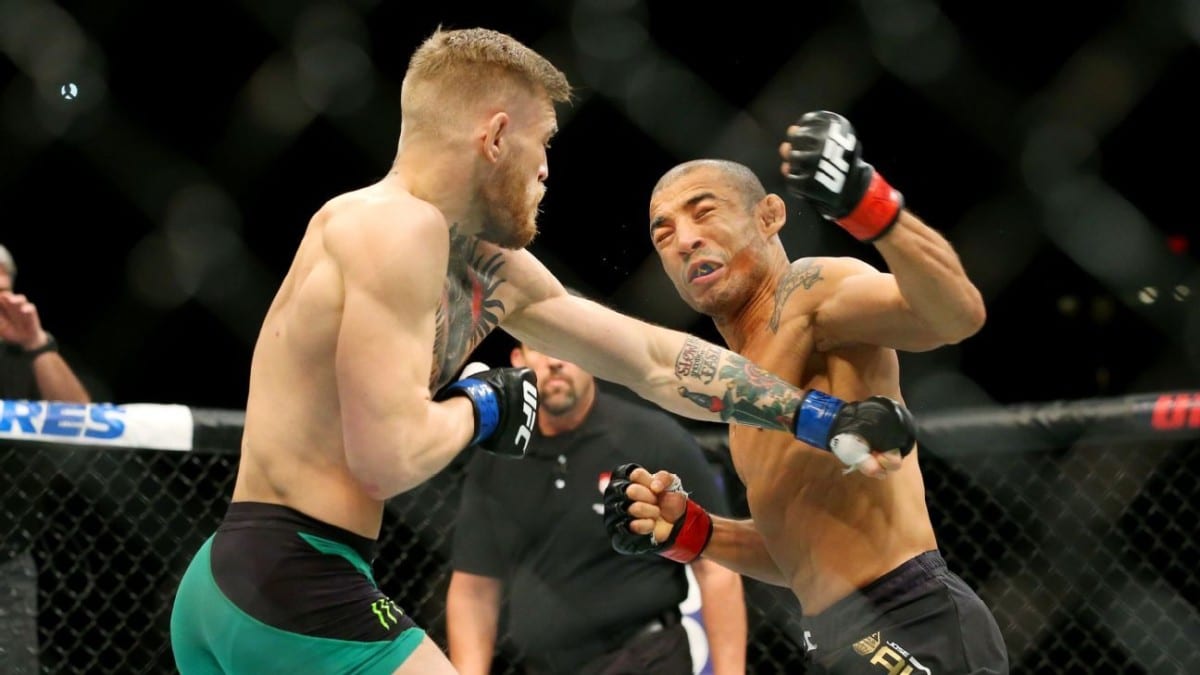 In spite of no longer being the official holder of the title Michael Bisping says that Conor McGregor can claim to "forever be the UFC featherweight champion" after defeating both José Aldo and Max Holloway, the two fighters who will contest the 145-pound championship later this year.
For the second time in his UFC career, Aldo was awarded the featherweight belt without winning it in the cage when the UFC insisted that McGregor be stripped of the title following winning his second UFC championship with a second round knockout of Eddie Alvarez in New York last November.
In June Aldo and Holloway will headline UFC 212 in Rio de Janeiro and Bisping says that no matter who wins the bout, the real champion will be thousands of miles away in Ireland.
"Conor did the right thing in some ways", Bisping said on his Believe You Me podcast as reported by Newstalk. "Listen, he was undefeated at featherweight, he won the belt and then he vacates the belt. In some ways he will forever be the 145 pound champion. All he has to do is make weight again.
"In a lot of people's eyes, lets be honest be beat both of them – he beat Jose [Aldo] in thirteen seconds and he beat Max Holloway. Max Holloway was the only person [at featherweight] to take him to a decision, that's granted. He's older now and he has drastically improved but Conor does own a victory over him.
"I guess he [McGregor] will forever be the 145 champion, I guess. Because even though Jose's the champion now it's still fresh in everybody's mind that Conor knocked him out in thirteen seconds. It's simple as that. It wasn't that long ago, that isn't forgotton about."
Comments
comments