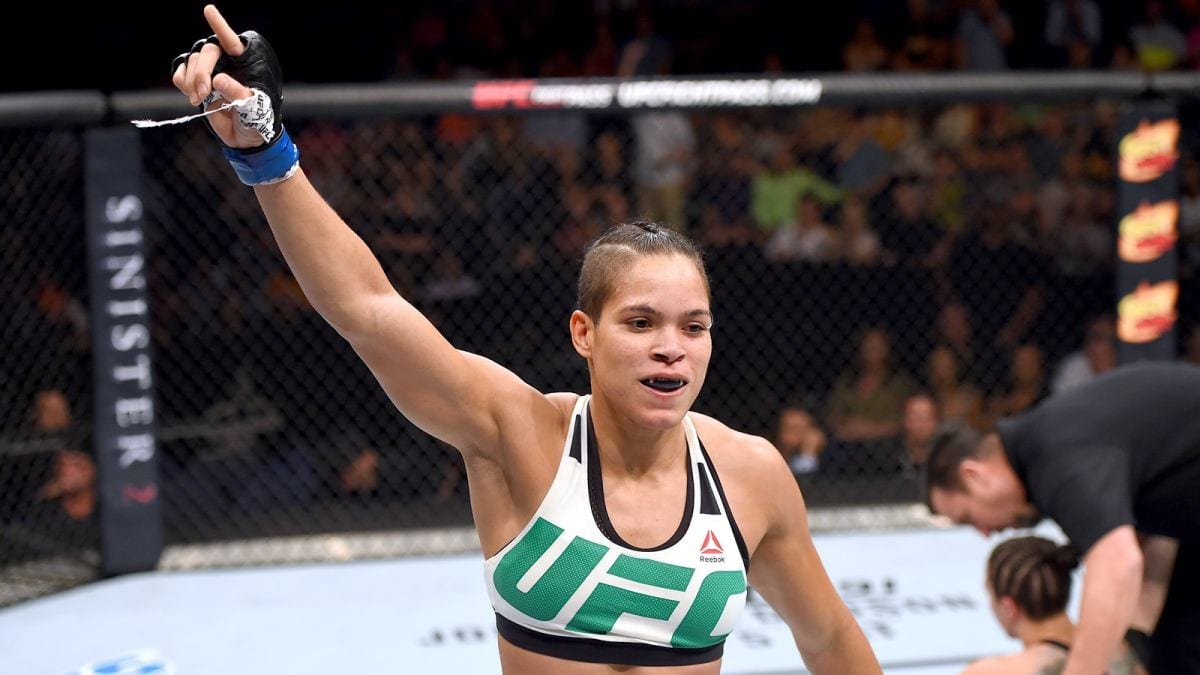 Henry Cejudo already owns two UFC titles but he had made it clear that his pursuit of gold isn't stopping there.
The UFC's 125-pound and 135-pound champion has already outlined that no one who weighs between 99 and 149-pounds is safe from his conquest to amass an array of championship titles, even jokingly suggesting that even his fellow 'champ champ' Amanda Nunes isn't safe.
"I'm taking everybody from 99 pounds to 149 pounds and you know what? If Amanda Nunes wants to get it too, Valentina, I'm calling you guys out too," he said to TMZ earlier this month. "I take no prisoners. I'm such a gold digger, If she has gold, I want her gold too."
Well, if that hypothetical match-up ever comes to fruition former UFC champion and newly-inducted Hall of Famer doesn't like Cejudo's chances.
"I like it. I mean I'm not for a woman fighting a man or beating a man up," Bisping said to his Believe You Me podcast, via mma news. "I like what he's saying, but I kinda wanna see Nunes. I think I'd put my money on Nunes in that fight. I honestly would. I think I would put my money on Amanda Nunes in that fight.
Nunes, who defeated Holly Holm at UFC 239 to defend her bantamweight title, is lauded as the finest female mixed martial artists in history and can claim wins against Ronda Rousey, Cris Cyborg, Valentina Shevchenko (x2) and Miesha Tate in her recent career and Bisping says that her physical gifts would be difficult for Cejudo to handle.
"Henry Cejudo is 5 foot 4. Amanda Nunes is 5 foot 8. I'm not saying she's thick, but she's big. She's bigger than Henry Cejudo. She has knockout power. I've seen Cyborg spar with men and dominate men. I have seen Cyborg in the gym rolling with men and beating men. And I have seen Amanda Nunes go out there and punch Cyborg in the face and knock her flat on her face."
We suspect that this is one of those questions that will never, ever have an answer.
Comments
comments