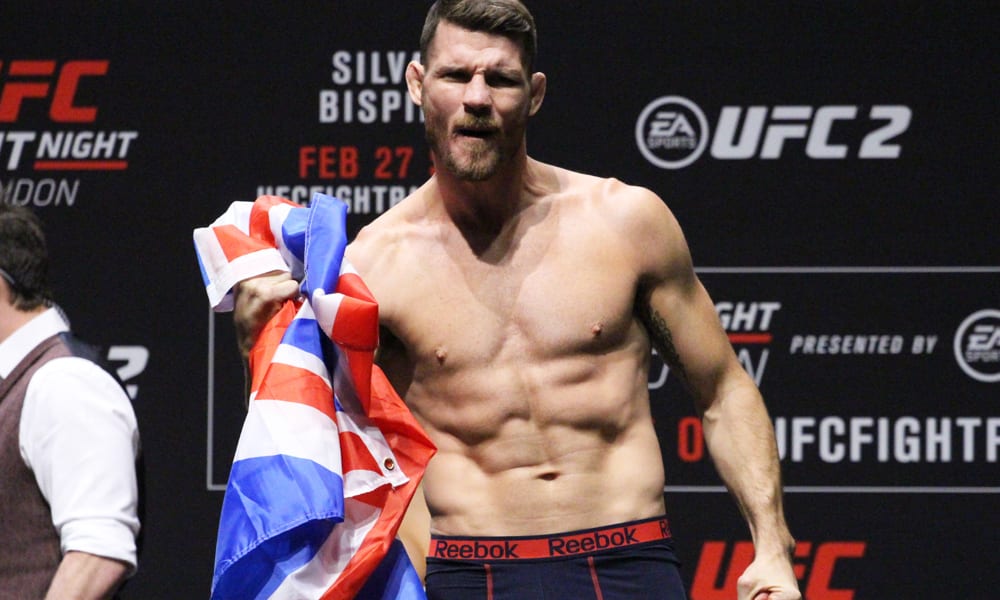 Michael Bisping has been very publicly humming and hawing about whether or not he will have one more fight in the UFC. 
The former middleweight champion, who turns 39 years old this month, has missed out on the upcoming March 17th card in London and has been open about his decision making process about whether or not he will accept one more bout in the UFC before retirement. Bisping has had no shortage of opponents willing to trade blows with him in his final fight, ranging from Vitor Belfort (never going to happen, according to Bisping) to his fellow Brit John Phillips.
To date, though, an opponent has yet to be confirmed but after last weekend's UFC Belem main event, another former UFC champion has gone on record as being open to the idea.
Lyoto Machida, the former 205-pound champion, issued a public challenge to Bisping following his split decision victory against Eryk Anders in Brazil last Saturday night. Speaking with UFC announcer Paul Felder immediately after the bout, Machida assured Bisping that he was "here for you, man."
"Michael Bisping, I'm here for you man!" 👋

Lyoto Machida eyes a legend vs. legend bout for his next fight.

You in, champ? @bisping #UFCBelem pic.twitter.com/n5BAIFbQaZ

— UFC on BT Sport (@btsportufc) February 4, 2018
And, as it turns out, it appears that the Brazilian fighter has Bisping's attention.
"I've no problem with the decision, but what I do have a problem with is what Machida said afterwards," Bisping said on his Believe You Me podcast (via MMA NYTT). "I'm only joking, I don't really have a problem with it, [but] he called me out once again.
"He just said we were supposed to fight a couple of times over the years and that it hadn't happened and that basically he had a lot of respect for me. I've got a lot of respect for Machida, I really do. As I said on Saturday, he's one of the true martial arts specialist and one of the true martial artists that competes in the Octagon, so I have respect for him. Of course, there was the whole steroid issue, so I don't want to rehash Saturday's show, but there's always going to be an asterisk over him."
Bisping confirmed that talks were underway with regard to facing Rashad Evans in London next month but ultimately he decided against it.
"The Rashad fight we spoke about and it didn't materialize," Bisping said. "The Machida fight as well is something that could serve as my last bout. [It's] very similar to Rashad in many ways, he's a former champion, had a long career and getting to the final stages of his career. He's someone I haven't fought and have a lot of respect for.
"He's had a great career and it ticks all the boxes from that standpoint. That's about it. As of right now I've got to speak to the UFC and find out what's going on for myself. I'm not considering opponents or who they are. I've got to speak to Dana and the UFC guys and figure out what's going on next and in life."
But as for Lyoto Machida, Bisping appears open to the idea and bookended podcast in typical fashion.
"God bless Machida. Thanks for the call out, we will see what the future holds."
Comments
comments