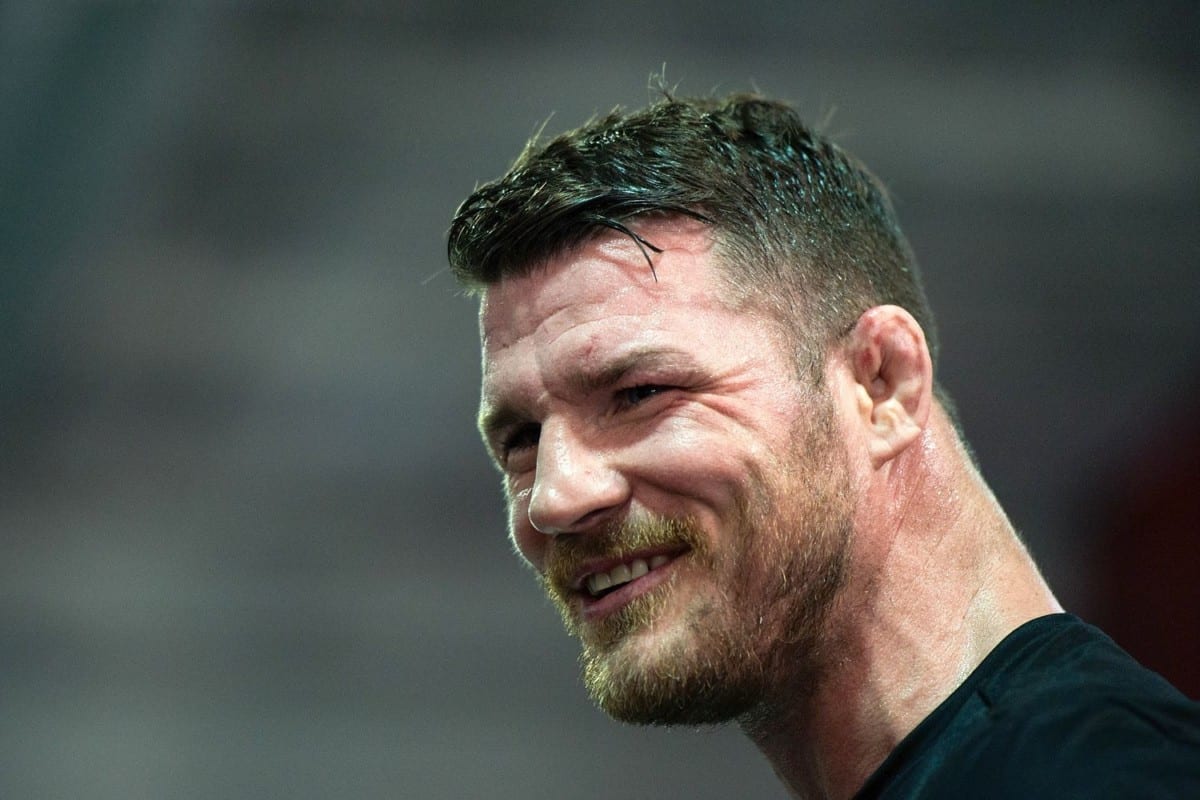 Michael Bisping has never been so popular.
Since winning his UFC middleweight title from Luke Rockhold last year, the British champion has been the target of every athlete at 185-pounds. Rockhold, Ronaldo 'Jacare' Souza, Chris Weidman, Gegard Mousasi and Yoel Romero have all predicted they'd be the one to take the title, and as yet none have had the opportunity.
Controversially, Bisping made his first title defence against Dan Henderson in Manchester, England, despite the fact Henderson was ranked far lower than any of the names listed above. While in the meantime, Romero defeated Weidman at UFC 205 to supposedly cement his position as number one contender, which seemed to be the next fight confirmed… until the recent announcement of Georges St-Pierre's return.
Although that fight has yet to be confirmed, Bisping maintains that if he was offered both men, he would prefer to face the welterweight legend, claiming that at this stage of his career, good business is what makes sense.
"I've never ducked anybody, and certainly now that I've got the belt you can't do that," Bisping said, speaking on the UFC Unfiltered podcast. "Of course, now when you're in that position, you want to try and make smart business choices, but you got to fight the best guys. After I won the belt off of Luke Rockhold, the UFC called me a couple of days later and offered me Dan Henderson, and I know that ruffled a few feathers in the middleweight division. And now, people want more than ever for me to face the number one contender.
"Great, I want to do that. I don't want my legacy to be somebody who avoids the best guys, far from it, I fought the best guys for my entire career. Why am I going to start doing that when I become champion? That doesn't make sense, but also I want to capitalise on this position that I'm in. So we'll see. I haven't been offered anything from the UFC, but if the offers Yoel Romero, then fuck it."
"If they offer me the number one contender, I'll take the number one contender. If they offer me GSP, I'd be a fool to not take GSP."
The business that Bisping wants to make in order to 'capitalise' on his position as champion likely comes in the form of pay-per-view points, which all UFC champions receive as a part of their contract that provides them with a certain amount of PPV revenue. With that in mind, and judging on the likely sales Bisping vs St-Pierre would offer in comparison to what sales Bisping vs Romero would, then it's understandable why the Brit would prefer the Canadian.
However, Romero and he have been engaging in a public back and forth that seems to have fans intrigued. Recently, Romero set up a GoFundMe page to pay for the medical treatment Bisping would need after they fought, and even called into Bisping's radio show to tell him — although it might not have got the reaction the Cuban was expecting.
"I guess the morons that he has around him thought that was funny," Bisping said. "He's been on a tirade of abuse lately. God bless him, you got to do what you got to do to get fights and get noticed in this game. He set up a GoFundMe page, but I will take that money. I think there's like $220 in that GoFundMe, so the jokes on you dickhead. I can take that money, go to a nice spa, have a glass of champagne and that's all on Yoel Romero. So thank you very much."
Comments
comments