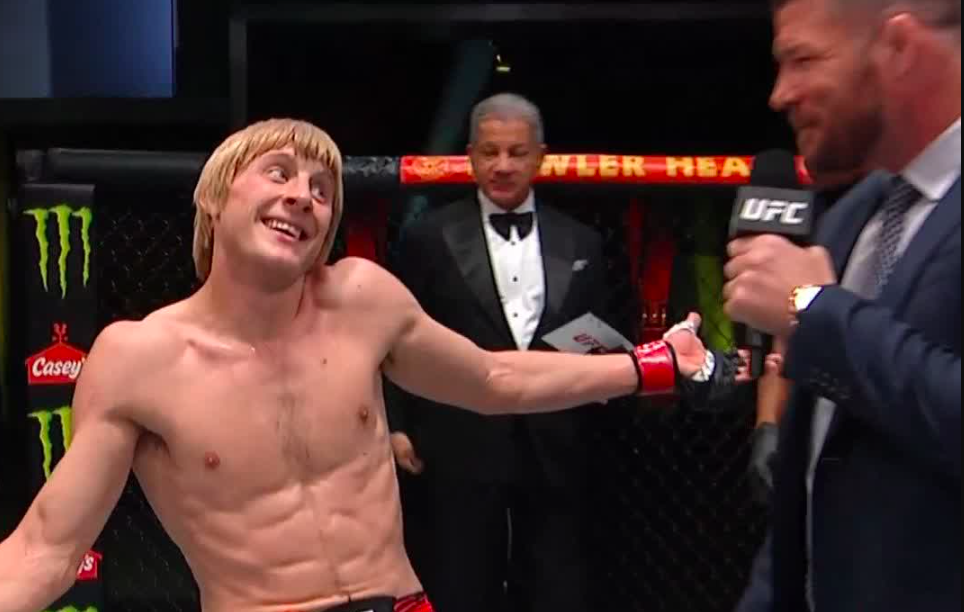 In some ways, Michael Bisping and Paddy Pimblett are mirror images of each other.
Bisping entered the UFC all the way back in 2006 as a highly-regarded prospect who had already risen to the level of Cage Warriors champion, and turned in impressive performances in his first three wins against Josh Hayes, Eric Schafer and Elvis Sinosic. In his fourth, though, Bisping was awarded a controversial decision in a fight against Matt Hammil — despite numerous observers scoring the fight in the favour of the American wrestler.
Likewise, Pimblett was impressive in his first three fights in the UFC as he finished Luigi Vendramini, Rodrigo Vargas and Jordan Leavitt. It was the fourth fight where things became unstuck for Pimblett, as he was given a contentious decision nod by the judges' in a fight with Jared Gordon which many, or even most, saw as a clear win for Gordon.
But even after his close win against Hamill, Bisping was handed an extremely tough test in his next fight against the undefeated Rashad Evans — which he would go on to lose by split decision — and Bisping says he wants to see a similar uptick in competition for Pimblett in what would be his fifth fight in the Octagon.
"I would say Paddy Pimblett, even though he's too big for the O2 Arena now, he's too big. One of the biggest events in the world, he's too big," said Bisping on his YouTube channel.
"I would like to see Paddy versus, you know what, I love that Ilia Topuria fight, even though Topuria now fights at 145. They've got backstory, they've got beef, they've got sh*t, you know, so that will be a good one."
Topuria and Pimblett have a baked-in rivalry given their confrontation in the UK last year in which Pimblett threw a bottle of hand sanitiser at Topuria, and his recent form would certainly indicate that it would be by far the biggest test of Pimblett's credentials in the UFC. As Bisping noted, Topuria primarily fights at featherweight but he made his lightweight debut last March when he defeated another Englishman, Jai Herbert.
But whether or not UFC matchmakers, or even Pimblett himself, see this as a realistic possibility remains to be seen.
Comments
comments