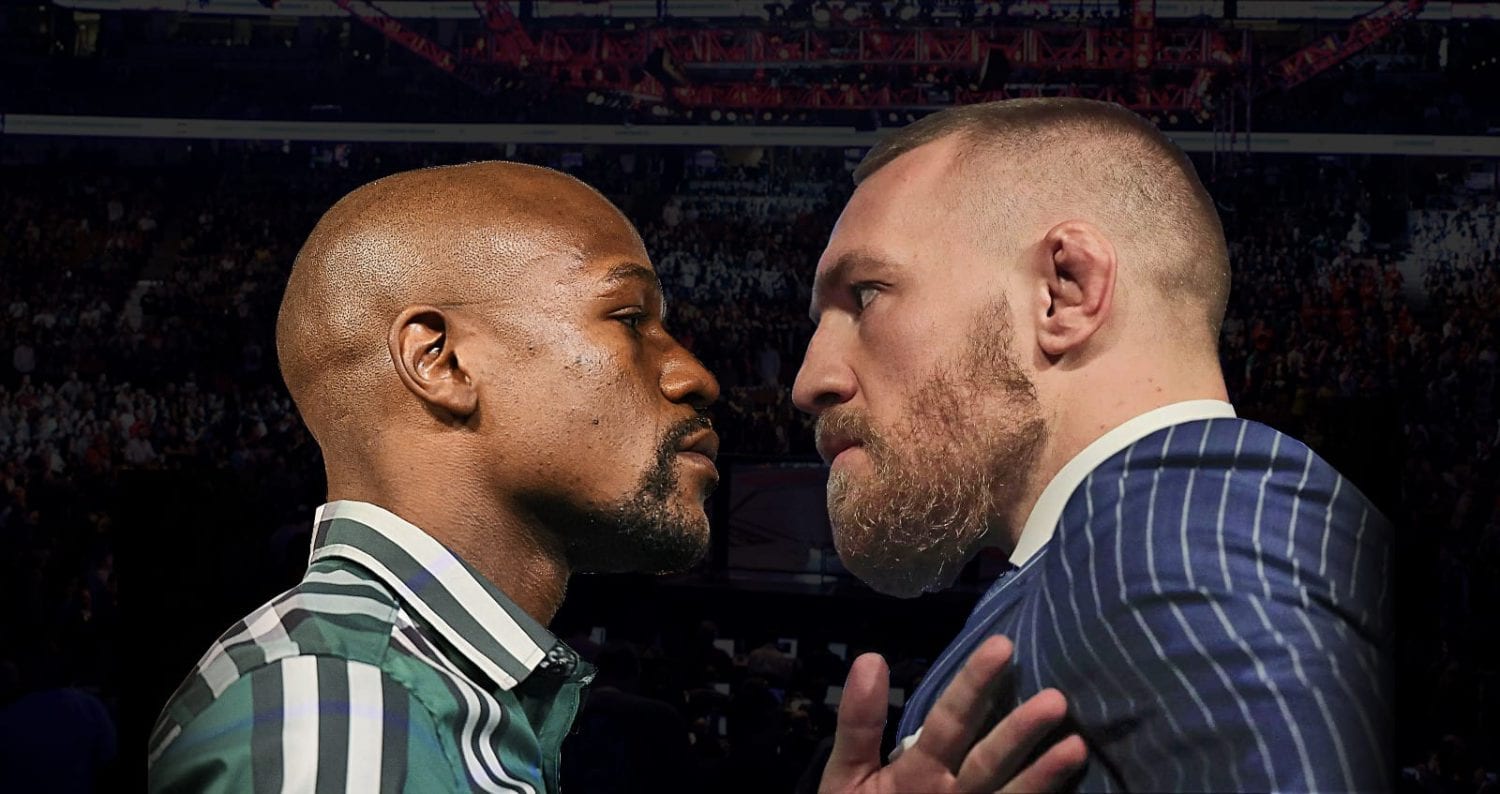 It was in May of 2016 when rumours of a fight between Conor McGregor and Floyd Mayweather first began to surface.
To most outsiders, and to the vast majority of the combat press (your writer included) who had assembled to cover a UFC event in Rotterdam, The Netherlands, the idea was little more than a flight of fancy. McGregor was in training for a rematch with Nate Diaz and had already intimated that his next step would be a pursuit of the UFC lightweight title.
Mayweather, for his part, was a retired fighter and appeared content to focus his energies on his various businesses outside of the ring. Girl Collection for example, a strip club in Las Vegas, was the latest jewel in the Mayweather empire and it seemed like the various social media jabs which both champions were firing at each other were little more than shots across their respective bows.
The actual blows, many analysts, would never actually come inside of a ring or otherwise.
Dragging Floyd Mayweather 'out of bed'
Fulfilling his combat prophecy, McGregor defeated Nate Diaz and moved swiftly afterwards to dethrone the UFC's lightweight champion Eddie Alvarez, becoming the organisation's first ever double-champion in the process and cementing the Irishman's status as not just the biggest star in mixed martial arts history but the biggest draw in all of combat sports.
Furthermore, McGregor's comments in pre-fight media appearances that he may have to "drag Floyd Mayweather out of bed" had appeared to cement the possibility of a fight between the two as being a reality, rather than just a collective 'what if?'
At first, Dana White was skeptical. Prior to the 2017 Super Bowl, White said that there was a much chance of him being selected as Tom Brady's back-up as there was of this fight happening but would soon change his tune, but word leaked out that White, the UFC and Mayweather representatives had entered an "exploratory phase" of negotiations. White later offered Mayweather $25 million to hold the fight during a UFC event, in what was the first tangible contractual offer to make a fight between the two superstars.
That offer was, as you would expect, turned down by Team Mayweather but it signalled firmly that White's stance surrounding the bout had changed, especially when he stated that he couldn't deprive McGregor of the massive financial windfall which would be generated by the bout.
In May, and as announced right here on TheMacLife.com, McGregor agreed to all terms and provisions and signed the contract and official confirmation followed on June 14.
The fight was on.
The Promotion
The lead-in to the fight was typical of what you would expect from two of the biggest personalities in all of sports. Mayweather flaunted his wealth and teased that he would be open to a second fight with McGregor, this time in mixed martial arts. McGregor, whose coaching team arranged for a giant mural showing their fighter knocking out Mayweather with a left hand to be displayed in his temporary boxing training facility a few doors down from SBG Ireland, amped up his training to focus on nothing but the art of boxing.
A three-date world tour, with stops in Brooklyn, Toronto and London, served to further promote the fight but it was some of the subplots which would develop as the days ticked down towards the fight which were the most memorable promotional assets. Paulie Malignaggi, a former world champion boxer, was brought in to spar with McGregor and their two sessions are the source of huge debate between both parties.
McGregor claims, and the video and photographic evidence as well as the word of several people who witnessed the sessions both in persona and on tape, that he was the clear 'victor', of the sessions — something which is disputed by Malignaggi. But either way, it only added more promotional fuel to a fire which was already burning out of control.
The Event
The weigh-ins on the eve of the fight were typical McGregor fare. The T-Mobile Arena in Las Vegas was heaving with Irish support, a sea of green which which swirled around the outnumbered Mayweather supporters. Your writer witnessed one particularly non-plussed Mayweather fan cry out, "This is America!" in retaliation to a chorus of Irishmen.
"Not today it's not, mate" was the casual reply from one fan ambling by, tricolour wrapped around his shoulders.
And then, before you knew it, it was fight time.
McGregor came to the ring accompanied by his team. Irish singer Imelda May performed 'Amhrán na bhFiann', the Irish national anthem. Mayweather, bizarrely wearing a balaclava, walked to the ring before Demi Lovato sang 'The Star-Spangled Banner'.
All of this, though, was the preamble. There was a fight to do and, once it began, McGregor began like a house on fire. He forced his opponent to the ropes immediately, cannoning body shots as Mayweather leaned backwards outside the confines of the ring to avoid them. As Norman Mailer once said of Muhammad Ali's avoidance of George Foreman in their classic 'Rumble In The Jungle' bout decades ago, it was as if Floyd was leaning backwards out of a window trying to see through the window above.
The early stages of the fight followed this blueprint. McGregor pushed forward, Mayweather took backward steps. McGregor landed some strikes, including a notable uppercut which was perhaps the best of the 111 which he was officially credited with landing, which Mayweather seemed ill-prepared for.
Many of those watching had scored the first three rounds for McGregor, perhaps even the fourth. By round five, Mayweather began to show his more than two decades of experience, giving vastly different looks and forcing the Irishman to continually alter his attacking style to suit. The most decorated boxer in history further showed his class, picking various shots which sneaked through McGregor's defences and by the tenth round, they had tallied to an extent which referee Robert Byrd stepped in to stop the fight in the tenth round.
McGregor had remained on his feet throughout.
After the bout, McGregor praised his opponent's craftiness for switching styles three times in the fight while Mayweather noted that he had underestimated the UFC champion's skills.
The fight was a hugely lucrative one for all involved and is officially noted as being the second-highest pay-per-view buyrate off all time. Mayweather has again retired, this time for real he says, and with the torch passed to the fight game's new undisputed number one draw in McGregor.
For the Irishman, it was a case of 'nothing ventured, nothing gained'. He took a shot at one of the best boxer's in history, in that man's own sport, and lost — but not close to the manner in which many boxing analysts had suggested would happen. Defeat was taken on the chin but the experience remains for all who witnessed it.
Comments
comments