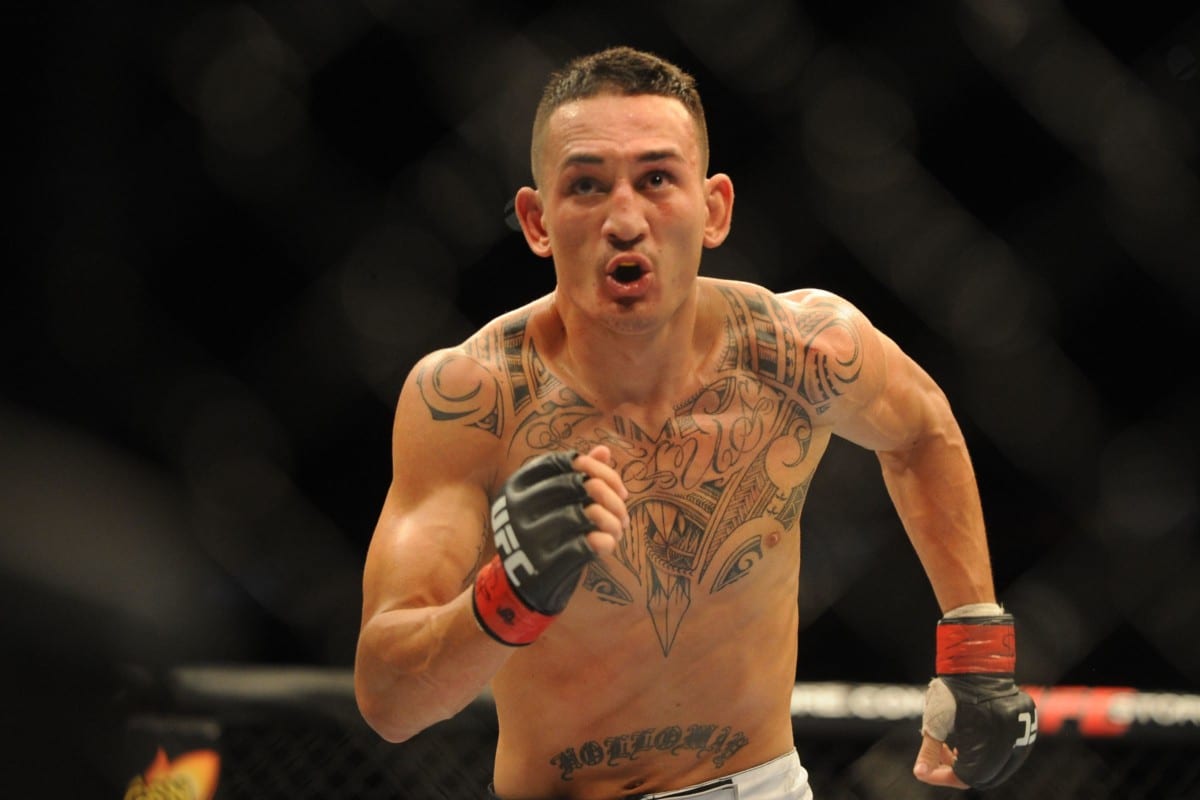 There is an undisputed featherweight champion, and his name is Max Holloway.
It was an exciting encounter, with Aldo showing blistering speed early on, beating a tentative Holloway to the punch almost every time, even putting the Hawaiian severely on the back foot at one point.
But, after his coaches demanded an increase in output, Holloway came out in the third with combination after combination, eventually dropping Aldo with a beautiful series of punches.
😩 RT @ufc: OHHHHHHHHHHH @BlessedMMA DROPS ALDO IN ROUND 3!!!!! #UFC212 pic.twitter.com/L8mvV1v90X

— Steamin Willy Beaman (@JordyLamb) June 4, 2017
Once it hit the mat, Aldo never truly recovered, and Holloway controlled him on the floor while repeatedly hitting him with blow after blow.
While Aldo might complain about the finish, having repeatedly putting his thumb up to tell referee Big John McCarthy that he was fine, he took too many punches without trying to improve his position and the fight was brought to a halt.
While there remains a question over Conor McGregor's future, who has defeated both Aldo and Holloway and never lost his featherweight title in the ring, Holloway's victory does offer some clarity to a murky weight class.
With Aldo having defeated most of the other contenders, Holloway represents a fresh opportunity for some of the challengers to go for gold once again.
Frankie Edgar, for instance, will no doubt be looking on tonight's outcome with a smirk.
Comments
comments