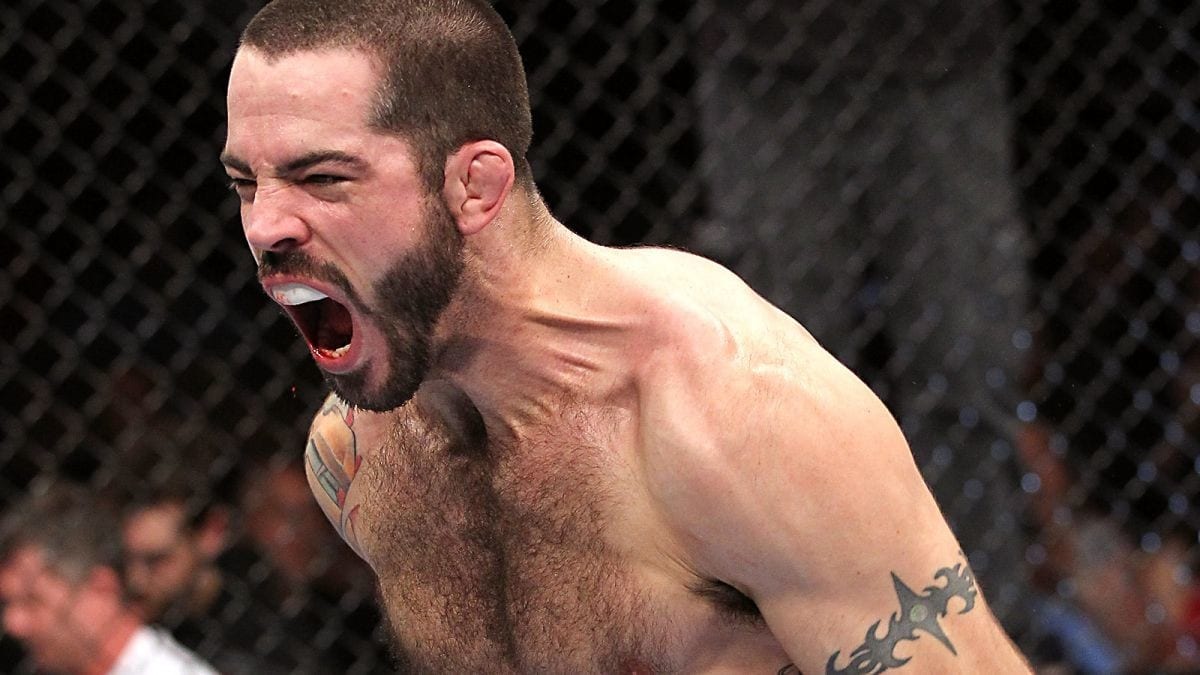 In November Matt Brown retired from mixed martial arts competition in the most appropriate way possible: an elbow knockout of Diego Sanchez at UFC Fight Night 120.
The win brought to a close a run which had seen the veteran lose five of his previous six bouts, though those defeats came against a murderer's row of opposition like Donald Cerrone, Robbie Lawler, Demian Maia, Jake Ellenberger and Johny Hendricks. Prior to his defeat to Lawler more than three years ago, Brown had been in imperious form winning seven straight bouts, six of them by stoppage — and, more often than not, particularly spectacular finishes.
'The Immortal', as he was dubbed, is cut from a very specific type of fighting cloth and, although he stands on the eve of his 37th birthday, the always game brown says that he has left the door ajar for one more octagon appearance and against just one person.
Speaking with the Fight Society podcast, as reported by MMAFighting, Brown says that the opportunity to finally trade blows with Carlos Condit would be too hard to turn down.
"Maybe it's time for me and him to lock horns," Brown said of Condit. "I'd love to. I've got so much respect for him. Of course, I would love to. Everybody would want to see that fight. It was supposed to happen before. We'll see what happens. That's definitely one people would want to see no matter what. It would be a fight for the ages. Now it would certainly be a fight that would make me want to come out of semi-retirement."
The term 'semi-retirement' is a very interesting one to use there. Brown and Condit were scheduled to meet four years ago in the midst of Brown's winning streak in what was being hyped as a potential Fight of the Year candidate. As is so often the case, however, the injury bug struck and put paid to those plans.
For Brown, though, the desire remains.
"I haven't made any decisions on anything," said Brown of his current status. "That would be one that would probably wake me up and get me out of bed.
"We'll see what happens. Maybe Sean Shelby will be listening in and give me a call next week."
Comments
comments