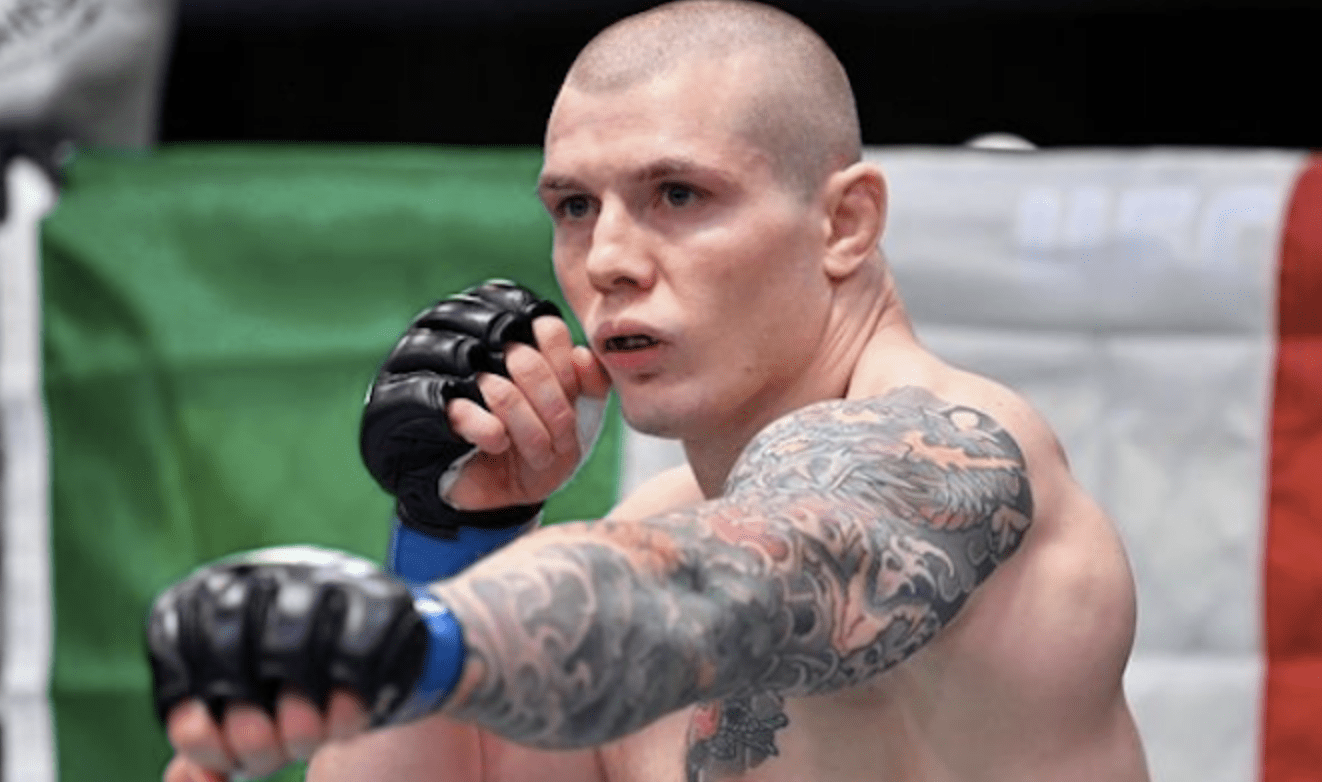 Marvin Vettori doesn't believe his defeat to Israel Adesanya was as one-sided an affair as some do.
In fact, according to the contender, there's an argument he could have been named the winner last night, and he certainly had success in the contest that shouldn't be disregarded.
"I think I did a lot of good things," Vettori said, speaking to BT Sport post fight. "I was having a lot of success with the boxing exchanges. Story of this fight was the leg kick, I guess. I went back and I talked to my coaches, I think the 50-45 was definitely not the right decision but it is what is.
"At the end of the day, I'm 27 years old. I'm going to go back to the hotel, I'm going to go and run. I'm going to go and run and do like a five-mile run. I didn't even take a hot shower because I feel like I don't deserve it. That's how crazy I am. I'm going to go back and work and get ready for the next fight."
While Vettori and Adesanya made no secret of their dislike for each other, with the middleweight champion going as far as to say he "hated" the Italian during an ESPN interview, Vettori admitted it was time to put those ill-feelings aside and pay respect to each other now the fight was over.
"Right after the fight, I thought I won," Vettori said. "I thought I won and he's like 'no, you didn't win.' He was like 'at the end of the day, respect, we don't like each other but respect' and I said you know what, we share the octagon for eight rounds now, for 40 minutes basically. At the end of the day, you've got to give some props.
"… He's really slippery. He has his own game, his own way of staying on the ground. He does what he does and he's game in his own way. He might not be offensive or anything but defensively he's pretty good. With that being said, I had all the cards to beat him but I didn't. I said coming in I would leave no doubt and even if I would have won, I would have left doubts and at the end of the day, I didn't do enough."
But far from being dismayed, Vettori already has a plan in mind to get back to title contention, namely meeting a former Adesanya rival in Paulo Costa.
"To be honest, I'd like to really destroy this drunk guy that can't even stay off drinking," Vettori said when referencing Costa. "It's 'Borrachinha' … I'd definitely like to smack this guy. I am as game as they come. You can count on me, when there's a fight and there's a date, I'll show up. We'll see."
–
Comments
comments