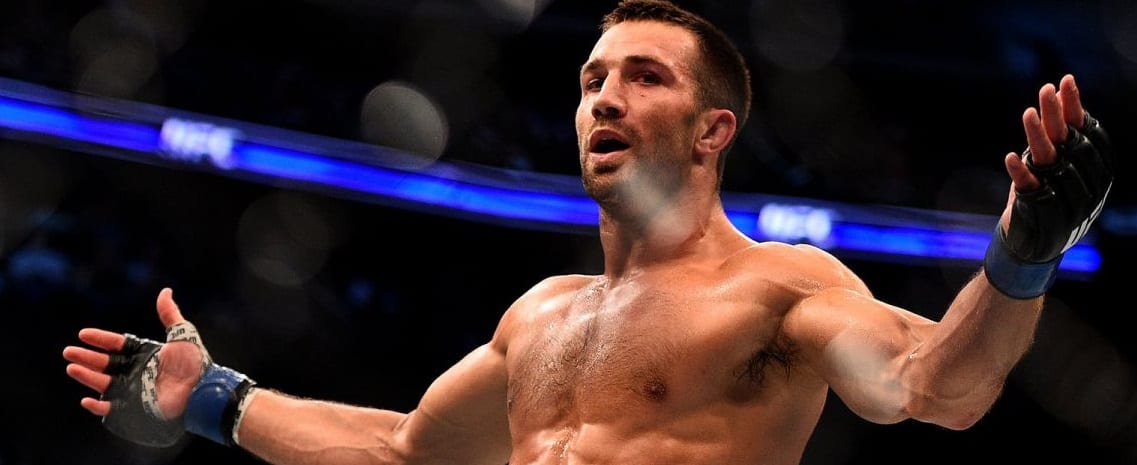 It's back to business as usual for Luke Rockhold.
After losing the UFC middleweight title to Michael Bisping in one of 2016's most unexpected upsets, the American Kickboxing Academy product got back to winning ways in the main event of Saturday's card in Pittsburgh, coaxing a second round submission to strikes from David Branch.
That win clears a path to title contention once more for the former champion but don't count on him hanging around at 185-pounds indefinitely.
Speaking to the media following his victory over Branch last weekend, Rockhold outlined his plans to one day move up to the light heavyweight division — once his training partner Daniel Cormier is done with it.
"The weight cut was pretty good, let my body adjust to that. This weight won't happen forever," Rockhold said on Fox Sports 1. "Maybe D.C. [Daniel Cormier] will find retirement soon, I'll have to move up and take on the next division."
Three of the core fighters at AKA — Cormier, Rockhold and Cain Velasquez — are known to be an extremely tight unit. Cormier entered the UFC's light heavyweight division when he departed from Strikeforce after an unbeaten run at heavyweight because at the time it was Velasquez who was perched atop the division and a fight between the two wasn't an option for either.
In much the same way, Luke Rockhold has suggested that his future may lie in the 205-pound fold but only once Daniel Cormier departs it.
"I'd love to go to light heavyweight," Rockhold continued. "I'd do really well. In the gym, it's more natural for me. I think I could do things. But 'DC' is obviously the man in the division right now. I'm not going up until he gets out. If he goes up or he retires, you can damn well guarantee I'm coming up."
Comments
comments