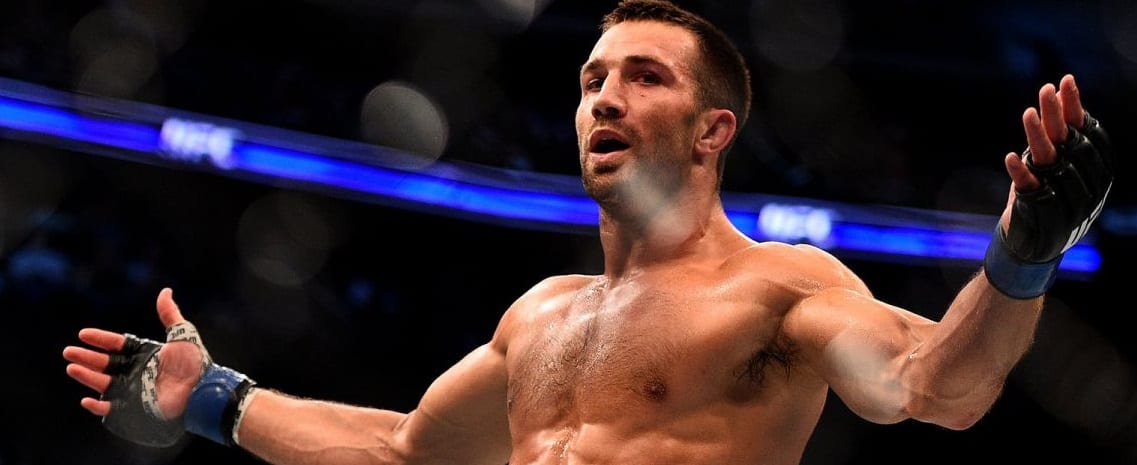 When Brock Lesnar came into the UFC Octagon to confront the newly crowned heavyweight champion Daniel Cormier, various people were left unimpressed for a number of reasons.
Some, such as former champion Stipe Miocic, felt the entire thing was disrespectful to his own reign as the title-holder and cut out his opportunity to speak on the microphone and ask for a rematch. Others, like Junior Dos Santos have since said they thought the entire affair was weird, if understandable.
One member of the UFC roster who isn't shy of his displeasure over the situation is Cormier's teammate Luke Rockhold. Rockhold was actually in the cage when Lesnar made his dramatic return to the UFC, and once the WWE star started shoving Cormier, Rockhold says he considered stepping in himself.
"I was trying to judge the situation," Rockhold said, speaking with Submission Radio. "I was about to pull a Diaz brother and jump on his back and kick Brock in the head."
"I was trying to judge Brock," Rockhold said, speaking with Submission Radio. "Brock was coming in hot and pushing DC but DC kept his composure and he was kind of laughing it off, so. I'm not a big fan of Brock, and his style, so I wouldn't mind taking a lick on him."
But it's not the theatrics that happened at UFC 226 that has Rockhold irritated by Lesnar's involvement in the heavyweight title picture. It's the situation he's returning in that has Rockhold feeling uncomfortable.
"He cheats, and he was exempt so he could cheat," Rockhold said. "The fact they bring him back after that positive test and treat him like a king is everything that's wrong with the sport. I understand DC's point of view, he wants the money and I wish him the best.
"I want him to kick Brock's ass, but the fact this sport promotes Brock Lesnar coming back off a positive steroids test after they exempt him before the fight and [he] still tested positive — you don't see that happening in any other sport. It's sad to see it happen in the sport."
Comments
comments