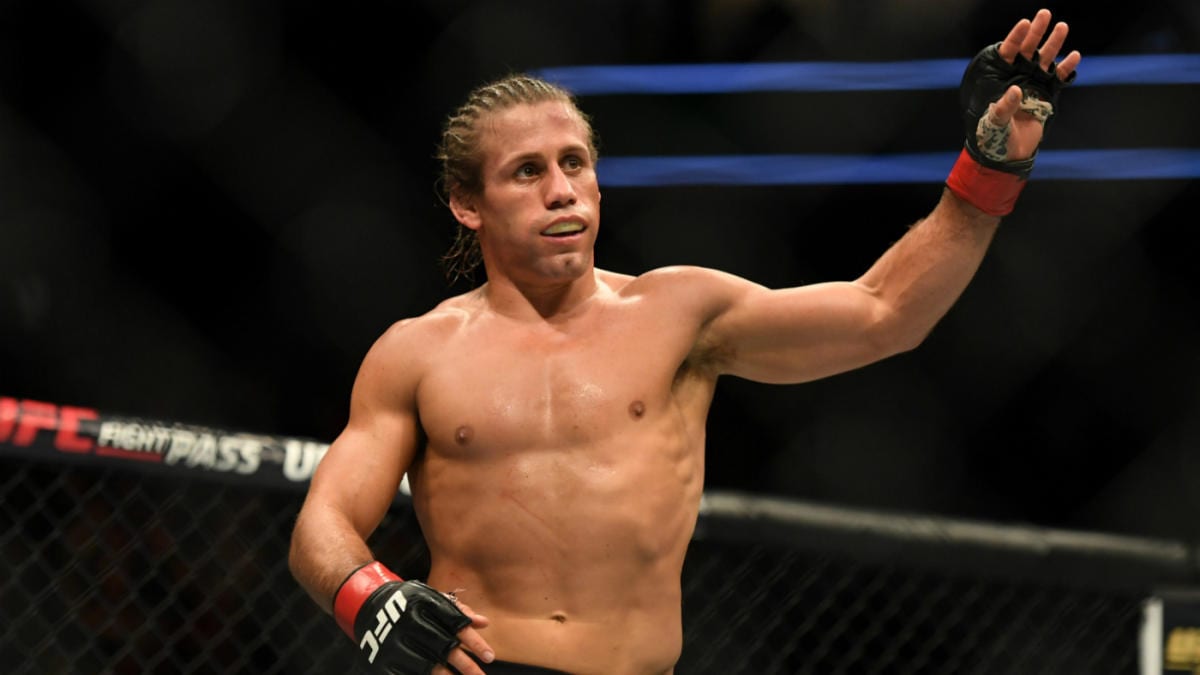 Nothing ventured, nothing gained.
Urijah Faber certainly didn't ask for easy fights on his comeback to the UFC after nearly three years in retirement. During the summer, his comeback appeared a fairytale one when he stopped the dangerous young fighter Ricky Simon via strikes inside the first minute of the first round.
His second test didn't quite go so swimmingly. Faced with the challenge of perhaps THE rising force in the 135-pound fold, Petr Yan, Faber struggled to implement his gameplan in the face of Yan's well-rounded arsenal of attack and was finished less than a minute into the third round when Yan connected with a left high kick, sending Faber to the canvas and prompting the official to declare an end to the contest.
It remains to be seen exactly where Faber goes from here. While it is probably fair to say that he seemed a step behind Yan, a fighter 14 years his junior, 'The California Kid' did come to the cage in fantastic condition and could likely cause problems for a lot of fighters at 135-pounds.
For now though, Faber made a point of congratulating Yan on the win and promised that his Team Alpha Male stable of fighters will become very acquainted with the Russia over the course of the next decade.
"'Look for opportunities not Guarantees' – Congrats to @petr_yan on a great performance!" he wrote. "This was a continuation of my 40th birthday present to myself…talk about feeling alive. Im sure we will be battling Petr for the next decade or so at @teamalphamalemma, gonna be fun. Hope everyone enjoyed the fight."
The loss was just the fourth stoppage defeat of Faber's 46 fight career and the first since a February 2014 loss to former 135-pound champion Renan Barao.
Comments
comments