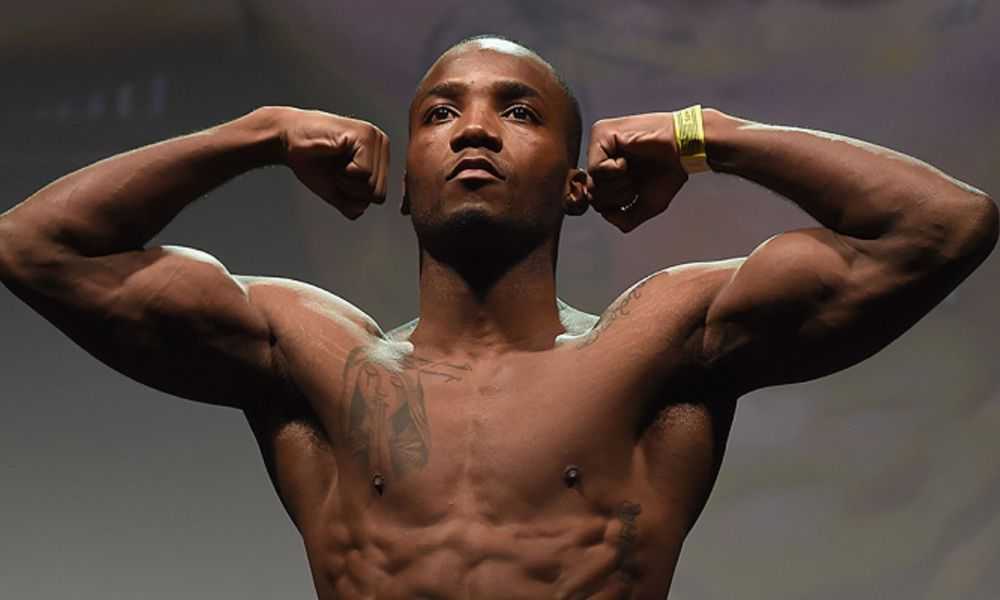 Leon Edwards finds Tyron Woodley and Israel Adesanya's recent back and forth a little strange.
The former welterweight champion and middleweight champion have been going at each other online since Woodley announced his future intentions of moving up in division to fight the best. As Adesanya fired back at Woodley, the two got into a war of words.
According to Edwards, who was scheduled to fight Woodley at the recently cancelled UFC London, he finds Woodley's combative attitude a little odd considering he and Woodley were so close to competing themselves.
"It's strange; it's very weird," Edwards said, speaking on the MMAFighting's Eurobash podcast.
"Since the fight has been postponed, he hasn't mentioned my name one bit, which I find very strange. If I had a fight with a man who I said had lit a fire under me… and you said what you were going to do to me, I would be pushing for that fight to happen. But like I said, since the fight has been cancelled he hasn't once mentioned my name. He's calling out lightweights… even the middleweight champion he's calling out -– I think the man is just lost."
Yesterday, Adesanya suggested Woodley's interest in a contest between them stemmed from financial issues the former welterweight king was suffering from. For what it's worth, Edwards agrees.
"He's up there in age, he's 38 years old," Edwards said. "He done an interview saying how he spent all his money…I don't know whether he's trying to get some money under his belt before he's retiring, but he's calling out everyone other than me, which is a very strange, strange thing.
"He's saying everyone is clout chasing, but I think he's one of the biggest clout chasers. He's going out and calling out the middleweight champion, Izzy, and just calling for other random fights, it seems to me that's a clout chaser. He's chasing around other peoples' clout by trying to get a fight with them, he's trying to use their name to build his name. I think he's lost; he just doesn't know where he stands now or what he wants to do."
Comments
comments