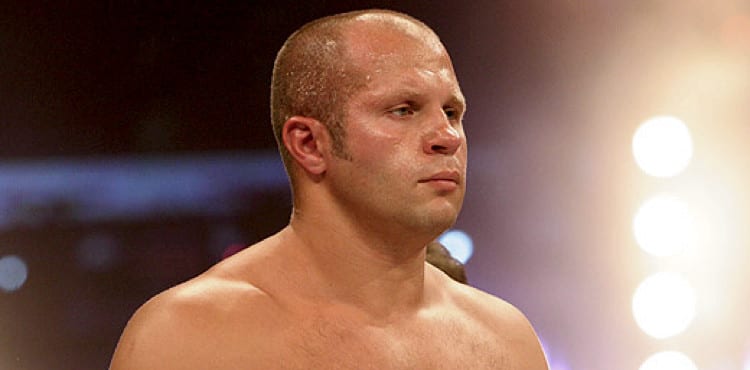 Former PRIDE champion and Russian mixed martial arts icon Fedor Emelianeko has been admitted to a Moscow hospital after being diagnosed with coronavirus, according to reports.
Emelianenko, 44, issued a message on Instagram Thursday afternoon to thank fans for their concern, writing (via translation by RT Sport): "Thanks to all who are genuinely concerned for my health," the message reads, via translation by RT Sport. "I feel fine, I am going into recovery. I'm grateful to the doctors and medical staff for their care and hard work."
View this post on Instagram
Per reports, RIA Novosti and Tass the 44-year-old fighter was admitted to the Clinical Hospital No. 52 in Moscow, a medical facility which specialises in treating people suffering from Covid-19.
Known to most as one of the most dominant fighters in mixed martial arts history, Emelianenko is a former world champion in multiple organisations and a nine-time Russian combat sambo world champion. His run through the Japanese PRIDE promotion is held as one of the most dominant winning sprees in the history of the sport, defeating fellow icons Mirko Cro Cop, Mark Coleman and Antonio Rodrigo Nogueira.
Lately, Emelianenko has been a member of the Bellator heavyweight roster and last competed in December 2019 where he scored a first-round stoppage win against fellow former PRIDE star Quinton 'Rampage' Jackson.

Comments
comments