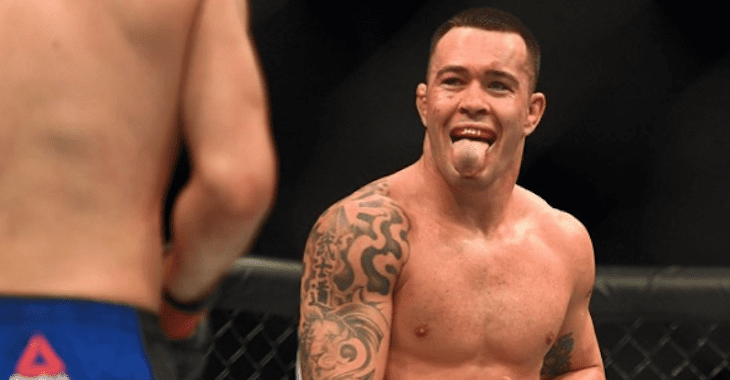 After three years' absence, Nate Diaz is officially returning to the UFC.
The Stockton native has agreed to face Anthony Pettis at UFC 241 on August 17 in what will be his first bout since a loss to Conor McGregor in August of 2016. Much like his last two bouts, both against McGregor, Diaz will once again compete at welterweight when he faces Pettis, who is coming off one of the biggest wins of his career when he knocked out Stephen 'Wonderboy' Thompson last March.
The landscape at 170-pounds has changed dramatically since Diaz's last Octagon outing. Back then, Tyron Woodley was just a couple of weeks removed from defeating Robbie Lawler but today Kamaru Usman stands alone as the champion, with a chasing pack of contenders behind him — including a certain Colby 'Chaos' Covington.
View this post on Instagram

Never went anywhere #Repost @ufc ・・・ He's baaaaaack! #UFC241 @NateDiaz209
Covington, who is widely expected to face Usman for the championship later this year, welcomed Diaz back to the fold in his own inimitable style in a recent appearance on BJPenn.com Radio.
"Nate Diaz, his energy, he's not the same guy as on cameras as he is off the camera. I've seen him off camera, he's all, 'Colby, hey bro, much respect. You're so tough, man.' This and that, but on camera, he tries flipping me off," Covington announced.
"He tries to act like a hard ass. So, he doesn't want any of this. Deep down inside he knows he has no chance against me. He got mopped up by Dong Hyun Kim. I retired Dong Hyun Kim. He got mopped up by RDA. I beat fucking the living brakes off RDA, left him for dead.
"Nate Diaz is a little b***h. He knows who runs the West Coast. That's Colby 'Chaos' Covington."
Will Diaz return with a riposte? The forecast, we suspect, is good.
Comments
comments