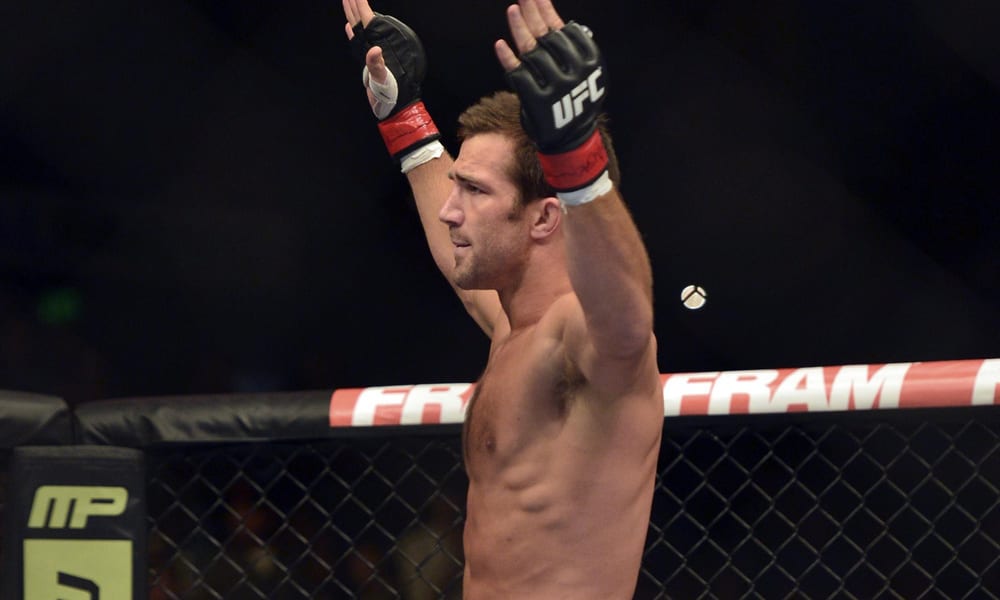 Luke Rockhold is, for all intents and purposes, done at 185-pounds.
The former middleweight champion was last seen in a brutal KO defeat to Yoel Romero at UFC 221, and after suffering through a tough weight cut for the event, believes it's time to move up to the light heavyweight division — unless he can get a shot at old rival Michael Bisping.
"I'm not too excited about making that weight cut again," Rockhold said, speaking with ESPN. "I just don't feel nearly as strong, powerful, quick. It takes a lot out of me.
"Pretty much Bisping is the only reason I would torture myself to get back there. That's a loss that doesn't sit well with me. I know the UFC is very interested in that fight and will pursue it on their end. If he doesn't accept it, there's no reason for me to stay at 185."
It's not a surprise Rockhold is starting to readjust. After seeing him in an interview with Megan Olivi immediately following the UFC 221 weigh-ins, many pointed out how hard the weight cut appeared to be affecting him.
While he acknowledges that was his own decision, and doesn't negate how well Romero performed, Rockhold is looking to never have to suffer in such a way again.
"I knew what I was getting into when I took this fight, but I didn't exactly have the best weight cut," Rockhold said. "Credit to Yoel. I thought I could take advantage of certain things, and kicking his leg felt like fucking cement. I ended up having to work around that and he capitalized.
"Compared to some other guys at 205, of course, I'll be a little small. But I've never tried to just physically go for it, bulk up, lift weights. Every time I'm in training mode I've had to monitor what I'm eating. I'll break 210 and be around 215 pounds. I know what i takes to compete with the best guys at 205. I've trained with them."
Luckily for Rockhold, he has contests in the new weightclass seemingly ready made.
After being annoyed with Rockhold's teammate Daniel Cormier, Alexander Gustafsson took to his social media to challenge Rockhold in a way to antagonise Cormier. While some might unappreciate the attempts to rile a teammate, Rockhold is more than happy to sign a contract.
"Mr. Gustafsson has reached out, opened his mouth, and that's a fight that interests me — very much so," Rockhold said. "I like that matchup. I like every matchup at 205. There's a lot of interesting things there and I'm not coming to play around."
Comments
comments