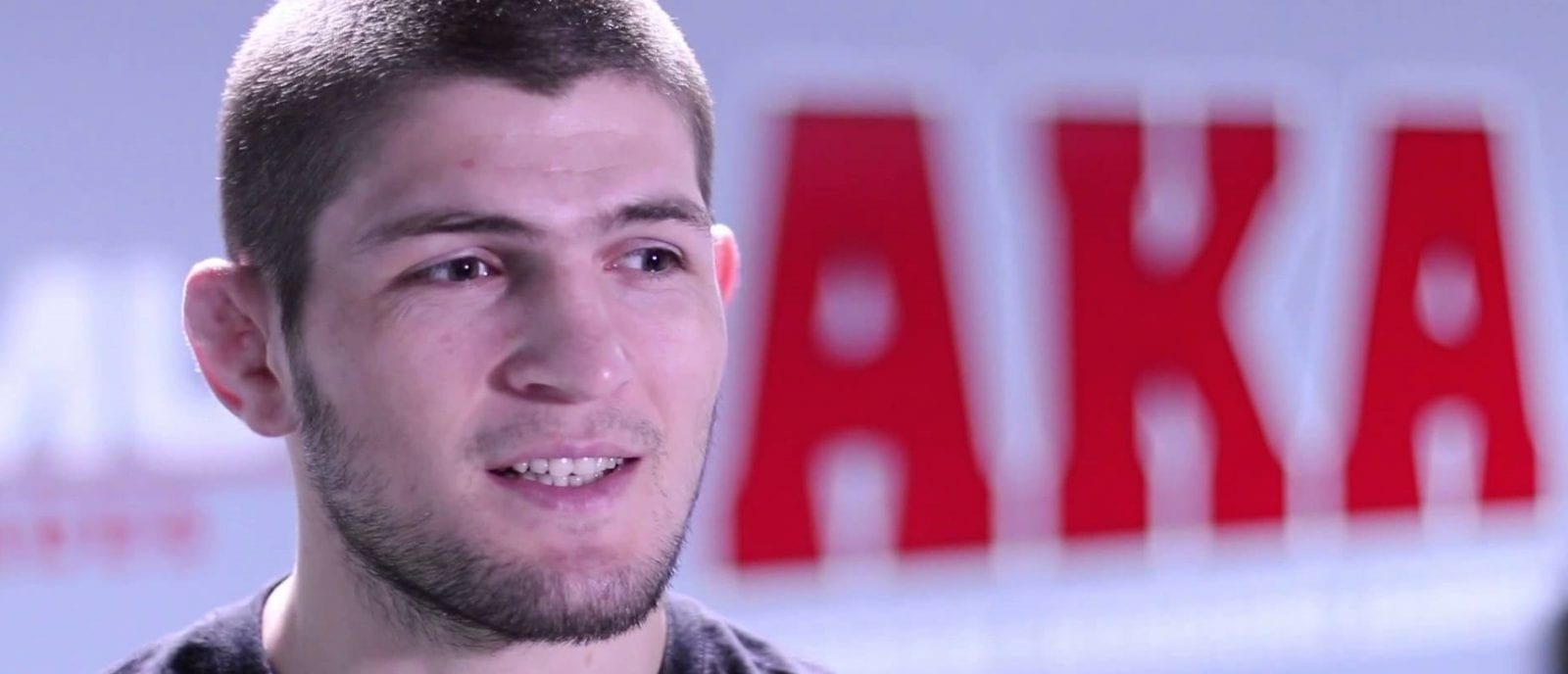 Abdulmanap Nurmagomedov, the father of UFC lightweight contender Khabib Nurmagomedov, has been denied a visa to enter the United States to corner his son in the co-main event of UFC 209 against Tony Ferguson. Khabib's cousin, former Bellator fighter Magomedrasul 'Frodo' Khasbulaev, has also been denied entry.
The elder Nurmagomedov, a Muslim, says he was not given an explanation for not being admitted into the country despite having made the trip several times in the past. This comes in the wake of President Trump's highly controversial (and now suspended) travel ban to prevent people from certain Muslim nations from gaining entry to the United States.
"The Embassy of course knows everything but they have no right to tell us about the real reasons for the denial," Abdulmanap explained to Life.ru.
"Hopefully, in the future, we will be able to fly back to the United States."
Meanwhile, as for his son, a succession of injuries has robbed Khabib Nurmagomedov of some of the prime years of his career and now, according to the fighter's father the Dagestani could well be set to walk away from the sport by the time he turns 30 years old.
In the same interview with Russian outlet Life.ru (as reported by Bloody Elbow), the elder Nurmagomedov said that his son, who is 28 years old, will retire from mixed martial arts by the time he reaches his third decade but with one caveat — he says his son must win the UFC lightweight title and defend it numerous times first.
"I dont want to upset any fans but Khabib is 28 years old and by 30 he has to finish his career," he said.
As for what Khabib would busy himself with upon his retirement, his father suggested that the fighter would act as a mentor to Russian MMA fighters and oversee the development of the sport in that country.
"I've never voiced this opinion before, didn't talk about it to anyone. But I'm afraid he's got left 1.5 years, " he said. "I want him as a healthy, thinking person. I want him to develop other fighters. In such a big sport, a career between 24-30 years old is enough."
Comments
comments