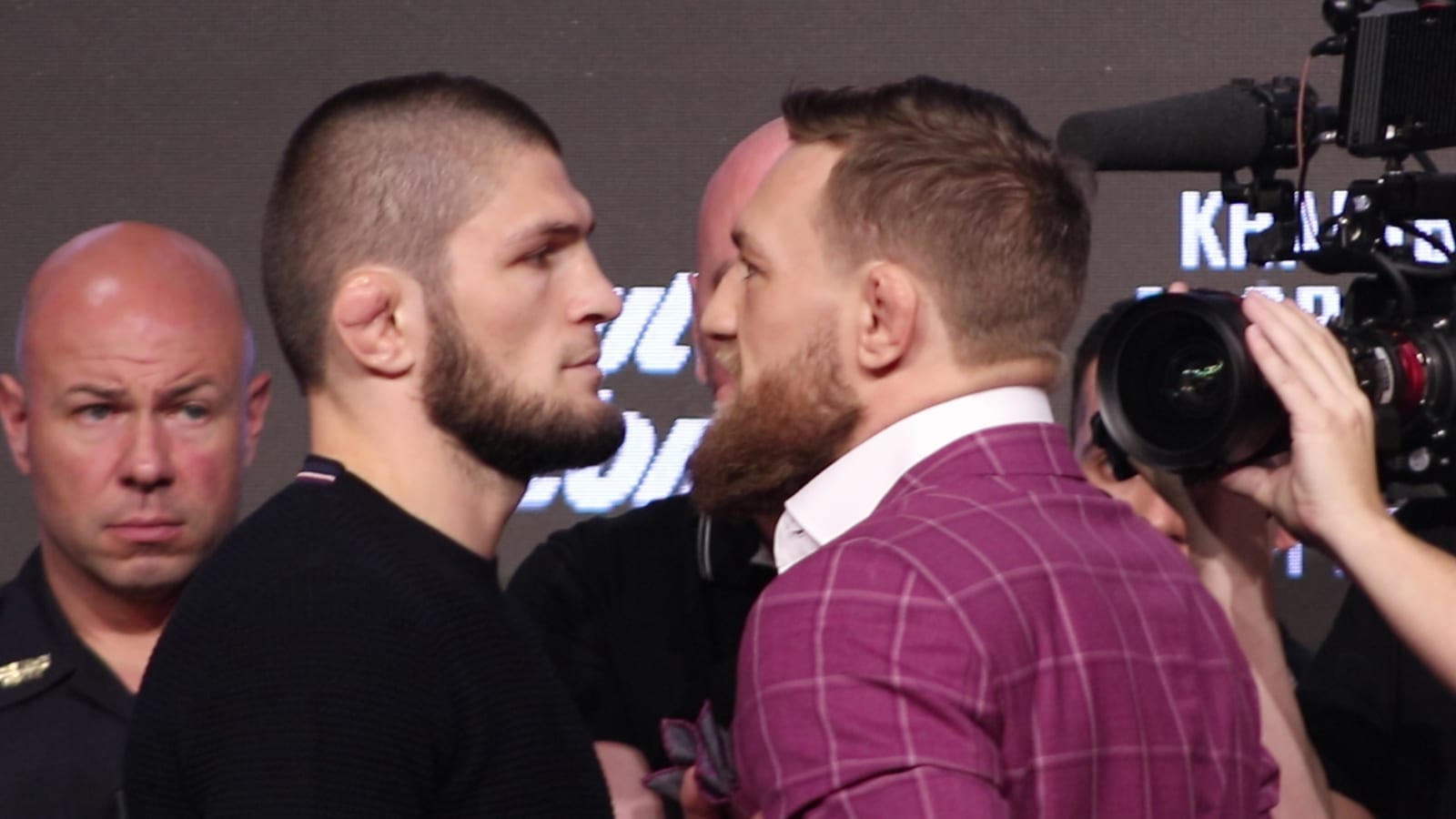 Khabib Nurmagomedov believes Conor McGregor posed a bigger threat on the feet than next opponent Justin Gaethje.
Nurmagomedov was speaking in Russia at a press conference ahead of his October clash with Gaethje, and was asked his thoughts on the American. According to Nurmagomedov, Gaethje is being hyped as the biggest threat to his title in a similar fashion to his past opponents, but believes the media has things wrong.
"Before the fight with [Edson] Barbosa, they said that he was my most uncomfortable rival, then they said the same thing before the fight with Conor, then with [Dustin] Poirier," Nurmagomedov said today at a press conference in Russia [H/T RT].
"They didn't have time to say that about Iaquinta, because they gave me a fight in a few hours. I am sympathetic to this, but journalists need to say something, to warm up their interest in battle. But I kind of agree that Gaethje is a very good fighter, if he was bad he would not have fought for the belt. Is he better standing than Conor? I think no. My fighting IQ tells me that Conor is better in standing than Gaethje."
A rematch between McGregor and Nurmagomedov would be the biggest fight in mixed martial arts history. And while some members of the Russian's team have attempted to downplay the likelihood of such a meeting, Nurmagomedov told reporters he felt a second contest was definitely on the cards.
"Let him come back, defeat Dustin Poirier, then we will fight with him. No problem," said Nurmagomedov.
Comments
comments