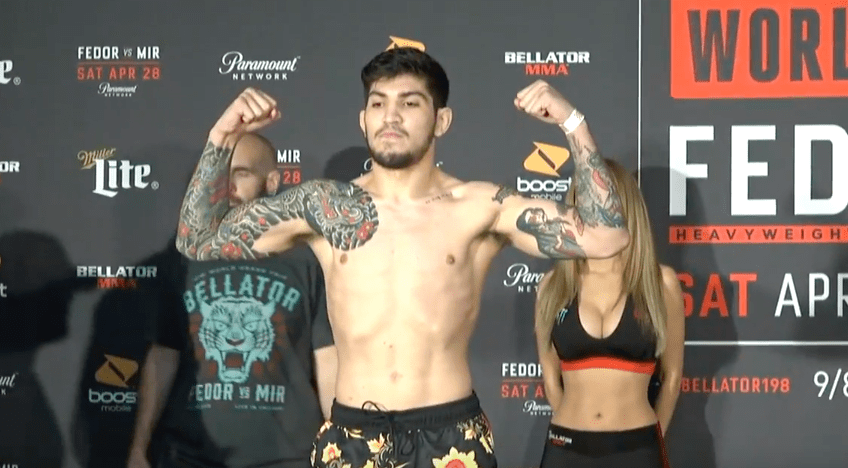 In a rivalry you didn't see coming, Bellator's Dillon Danis and Kevin Lee are at odds.
The issue between the pair emerged after Lee appeared on the Ariel Helwani MMA Show, where he claimed he and Danis had trained (and specifically grappled) together while Danis was on a trip to Las Vegas.
And according to Lee, it was a one-sided drubbing between himself and the young jiu-jitsu phenom.
"We rolled together a few good times now," Lee said. "Ask him. You ask him … See if you get the real about how he feel about me and then or how it went between us, because I know Conor kinda looks up to Dillon a little bit, think he hot shit and he all this black belt and all this. Ask him what the real is and see if he tell you the truth.
"I started tricking off on him. Reverse triangles and all that."
But if Lee wants to air their grievances in public, Danis is more than willing to meet him in the same forum. Taking to his social media, Danis challenged Lee to a public grappling contest aired on Instagram live, with the winner taking home $100,000 staked by the loser.
If what you say is true @MoTownPhenom , then let's roll on instagram live- we both put up 100k cash winner takes all, only way to win is by submission #easymoney pic.twitter.com/BhkAv7jnnO

— Dillon Danis (@dillondanis) August 14, 2018
–
Comments
comments