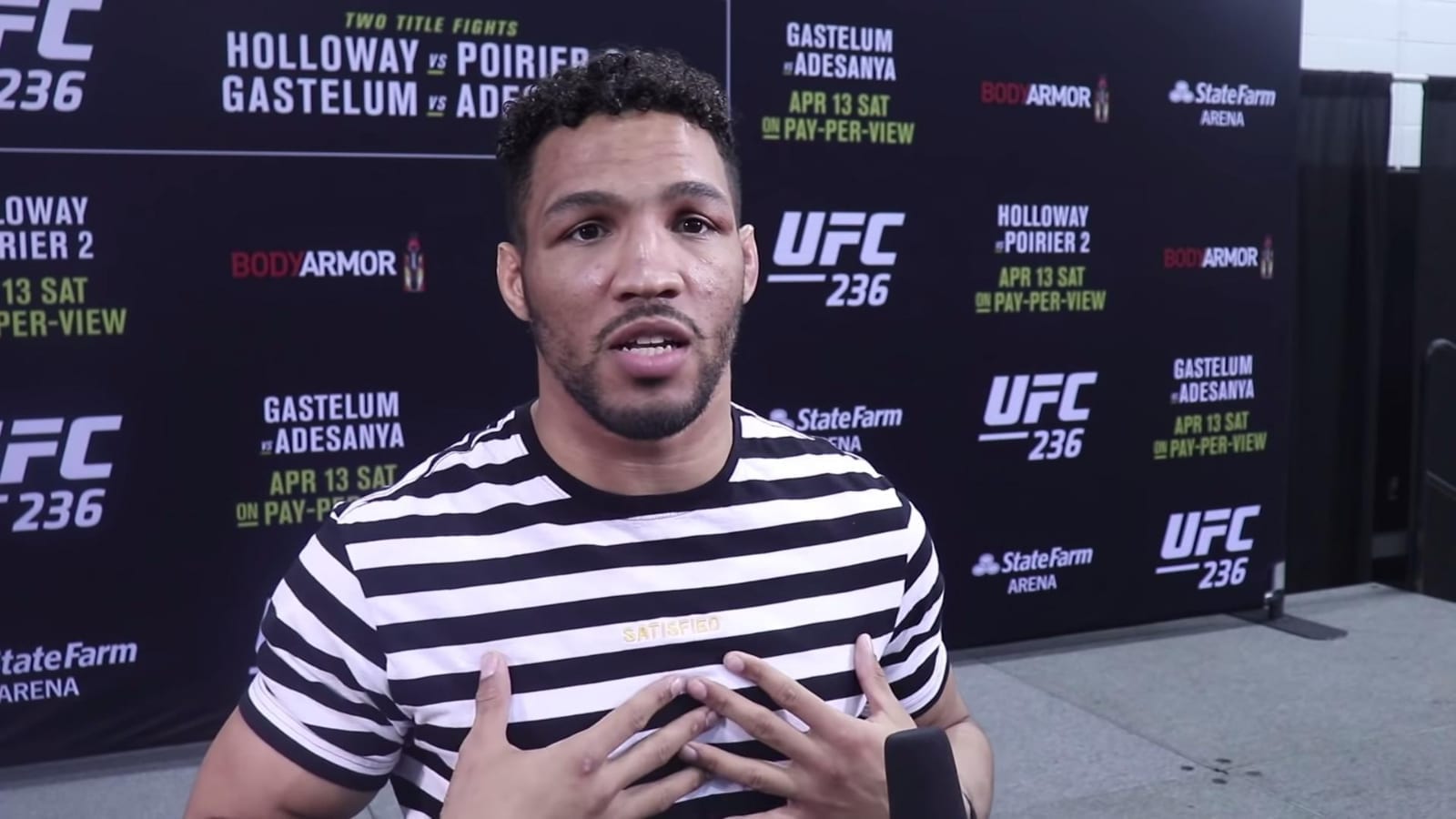 Kevin Lee one-fight stint at welterweight has come to an end.
The former top contender in the 155-pound division has returned to what he sees as his natural home after just one fight in the division above, a May submission defeat to Rafael Dos Anjos, but blames a lack of activity in the division for his decision to go back to a weight class hailed by many as the most competitive in mixed martial arts.
Lee, who is expected to face the undefeated Gregor Gillespie in his comeback at 155-pounds, told MMA Junkie of his reasoning as well as his feelings about the 'BMF' bout between Jorge Masvidal and Nate Diaz which is set to headline the UFC's return to Madison Square Garden in a month.
View this post on Instagram
"It was a lot of factors," said Lee of his reasoning. "Lightweight was starting to get a lot more momentum going, especially after the way Khabib (Nurmagomedov) beat Dustin (Poirier) the way that he did, and there are so many moving parts. Welterweight has kind of gotten a little stagnant. They're doing this new title now that Masvidal and Diaz are fighting for. It's kind of a little boy's title."
The introduction of the 'BMF' title, however long it lasts, comes in contrast to the calls for a 165-pound bridge division between lightweight and welterweight, a frame which would suit Lee's frame entirely.
"They should have made a 165-pound title if they're going to make another one," hee said. "I mean, I hate to beat a dead horse like that, but because there was so little movement up there (welterweight), and my body naturally just wanted to go back down to 155, so I feel like this is the right move to d0."
Comments
comments