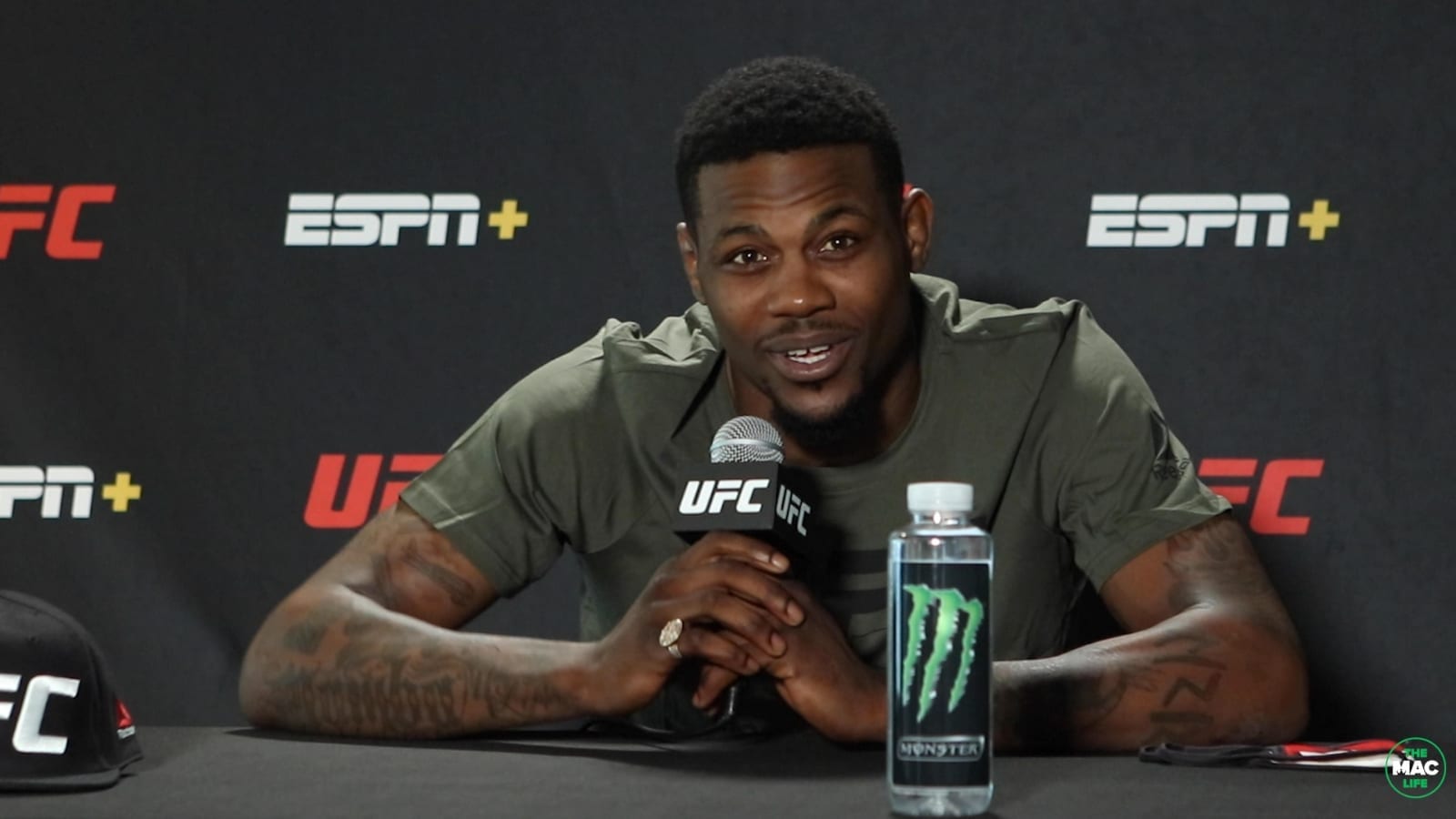 Kevin Holland might be known for his jokes, but it seems he's getting serious about his wrestling.
Holland, who's grappling abilities have been called into questions after back-to-back losses against Derek Brunson and Marvin Vettori, has taken up an offer to go and work with former heavyweight and light heavyweight champion, Daniel Cormier.
Holland has headed down to the American Kickboxing Academy to work under Cormier in a bid to improve his ability on the mats, and transfer that into his MMA career. According to Cormier, despite Holland's reputation as a jokester, the middleweight has already proven he can be more ready to work than people appreciate.
"I'm very proud of [Holland] for taking the first step," Cormier wrote on his social media. "Not only is he here he's available and wants to work. He will wrestle again tomorrow then he will be at the greatest gym in the world @americankickboxingacademy with the guys. Acknowledging your issues then finding a way to deal with em takes a lot of maturity. His coaches at home are the best too, not trying to stop Kevin from trying to find better, we can help him in his wrestling. @travislutter has always been the man and he is showing by letting him come to train with me that he is the type of coach you want, the type that puts the athlete first!!! Onward and upward young man! I can't wait for you to shock em with some takedown defense next time you're in there."
View this post on Instagram
–
Comments
comments