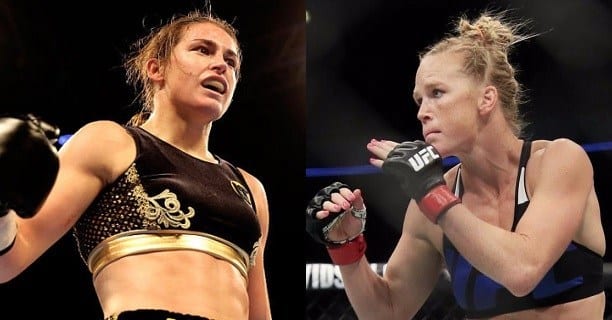 Katie Taylor, the world's undisputed lightweight champion, has no shortage of potential options as she and her management team consider their next move.
Amanda Serrano, the only fighter to win recognised world titles in seven different weight classes, was expected to Taylor's next test — likely in October — but a dispute between the American and her promoter looks to have thrown a wrench into those plans. Delphine Persoon, who lost a razor-thin decision to Taylor last month inside Madison Square Garden, has already been spoken of in terms of a rematch.
"The rematch is inevitable," Taylor's manager, Brian Peters, told balls.ie. "I don't think there is any doubt that Katie wants it. We started last October, Katie fought Cindy Serrano. That was the start of building up the fight with her sister Amanda Serrano and then in turn Eddie (Hearn) signed her up to a three-fight deal which she has one fight of that.
"So Amanda Serrano is our preferred choice this year. She has to have one more fight and she has signed. The deal is done, the purse is agreed. She has signed. A three-fight deal, she has had one fight, she is due one more and then the next fight she has to fight Katie Taylor. She is a very good fighter too."
Cecilia Braekhus is another name strongly linked to a bout with Taylor, though Peters refused to rule out a long-rumoured fight with Holly Holm, saying that he had previously been in contact with Holm's team. Peters also stated that Holm's UFC 239 defeat to Amanda Nunes doesn't make her any less attractive of a possibility.
"I talked before, I know her manager quite well," Peters said. "It was a bad defeat at the weekend. These talks, it can take ages, but when Mayweather and McGregor was first mentioned everyone laughed and thought it was impossible."
Holm, of course, has a solid boxing pedigree of her own having compiled a record of 33-2-3 in her time in the pros and has 16 title defences in three different weight categories, as well as being names the The Ring's female fighter of the year in both 2005 and 2006.
When asked directly about the possibility of a showdown with Holly Holm, Taylor offered a wry smile.
"I obviously want to be involved in big fights, the bigger and the better. I want to make history in this sport."
Comments
comments