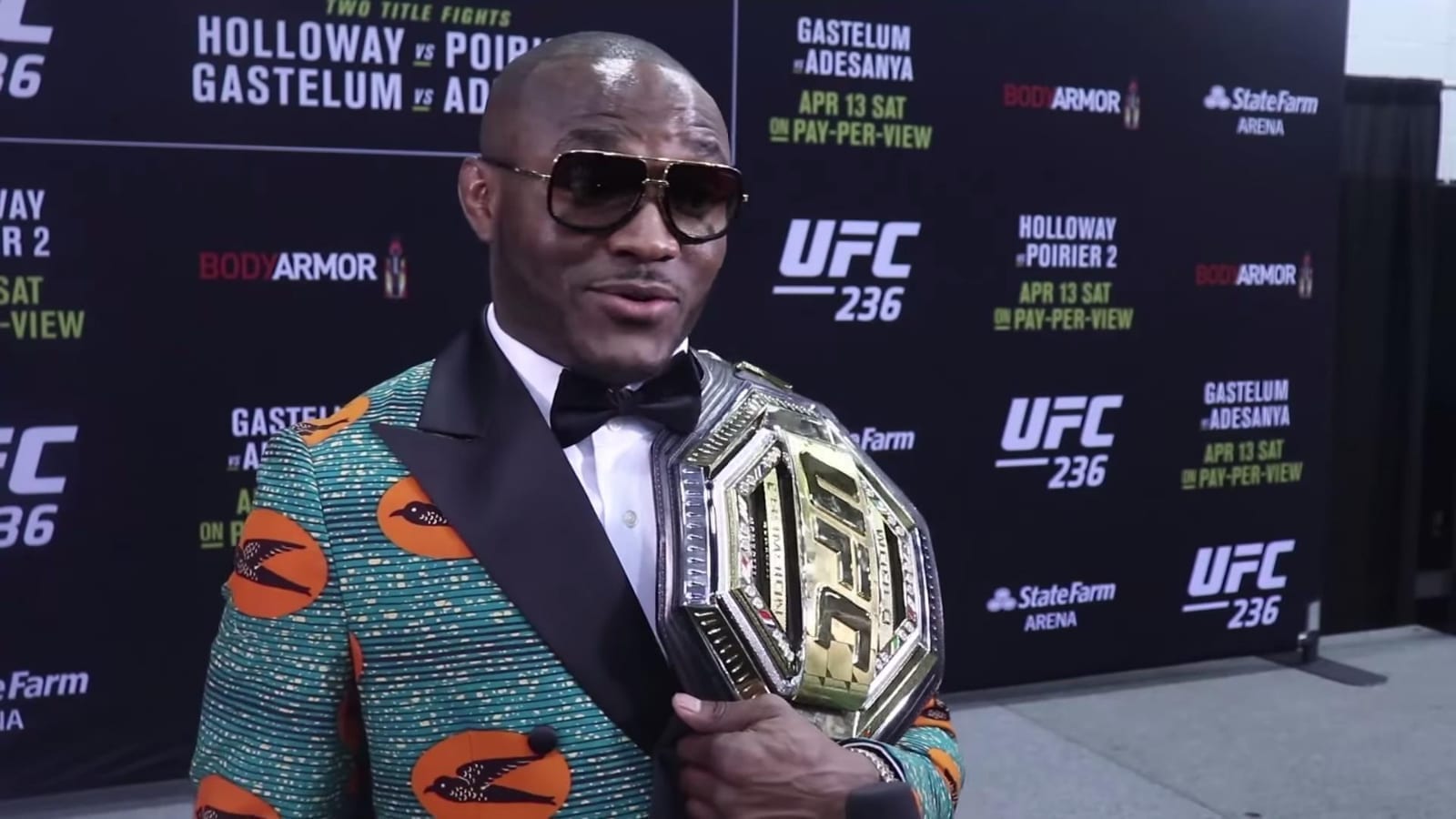 Despite all signs pointing to the fact he could be fighting for a world title, Colby Covington will meet Robbie Lawler in his next UFC fight.
On Monday night, news broke that Covington had agreed to meet a former champion in Lawler, after months of speculation he'd be fighting Kamaru Usman sometime in the Autumn. While Covington has maintained he's willing to fight Lawler in what he considers a title defence of an interim title he never lost in the Octagon, most see it as the UFC themselves moving Covington to the side while the winner of an upcoming bout between Ben Askren and Jorge Masvidal takes the lead.
Indeed, welterweight champion Usman certainly seems to think that's the case. Speaking on TMZ about the news, Usman revealed Covington accepted a fight sooner due to not being able towait for Usman to heal up from a recent surgery.
"I literally just smacked my head," Usman said about his reaction to the news. "Like, this kid fucks it up again. Again. O said from the start this was gonna be his fight to mess up, and that's exactly what he just did. Those gambling debts might have caught up to him. You never know the back story, he hasn't fought in a long time trying to sit out and be a pest.
"You sat out for a long time and now you're kinda reaping what you sow. This is not me that's saying I don't want to fight him. I definitely want to fight him. There's no one — and people might say you're ducking Colby Covington — there's no one right now in the world I'd rather punch more or hurt more than him. Him or Ben Askren, I don't care. But for [Covington] to take [the Lawler fight], it just shows you who's in power. It's not him. And it's not me, I have a little say so, but there's a bigger machine that controls everything."
For now, however, Usman's attention moves onto Askren.
"I just feel like the time is right. I need to put my hands on Covington. I need to get that one out of the way, but Ben Askren's next," he said. "Because he's the representative of this new age society, where trolls and these guys that probably could never touch you or do anything to you feel like, because they have a platform on the internet — 'I'm just gonna talk as reckless as possible' — so I kinda need to humble him down a little bit."
Comments
comments