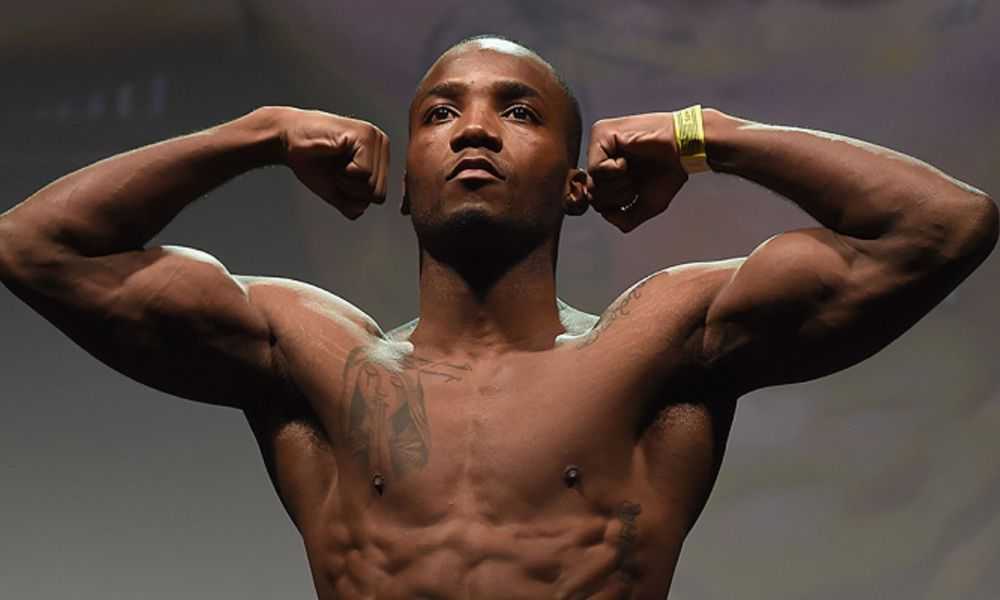 With Colby Covington understood to be the next recipient of a welterweight title shot following his five-round beatdown of Robbie Lawler at last weekend's UFC event in Newark, New Jersey current champion Kamaru Usman has offered his own survey of the top contenders for his throne and suggests that England's Leon Edwards — the man he beat by decision in 2015 — is as tough as any of them.
Edwards has been something of the odd man out in the welterweight title picture. Successive wins against Gunnar Nelson and Rafael Dos Anjos have marked him out as one of the division's best fighters but he has stood in line behind Jorge Masvidal and Colby Covington when it comes to the welterweight title picture, two fighters who tend to command more column inches than the Birmingham man.
However, the champion sees it differently.
Speaking to Chael Sonnen on his You're Welcome podcast Usman detailed exactly how dangerous he thinks Edwards is, particularly when you consider that he holds the second-longest winning streak at 170-pounds (8), only behind Usman's 10.
"I would think so, but this is one thing that I've learned over the years, is that until it's finally signed by both parties and hey, that's gonna happen, nothing's official yet," the champion said of expecting to face Covington next.
"Because they've said time and time again, 'Hey, this guy's next and it didn't happen. That guy's next, and it didn't happen. So, you know, I would like to think it's between those three. But, I would say more a dark horse is Leon Edwards, who just kind of thrust himself into the mix. So, I would give it a four-man circus right now going on."
UFC president Dana White has stated that it will be the MAGA-hat wearing Covington who gets the next title opportunity, leaving both Edwards and Masvidal in need of a fight. Or maybe a continuation of something that happened backstage at UFC London in March.
Over to you, UFC matchmakers.
Comments
comments