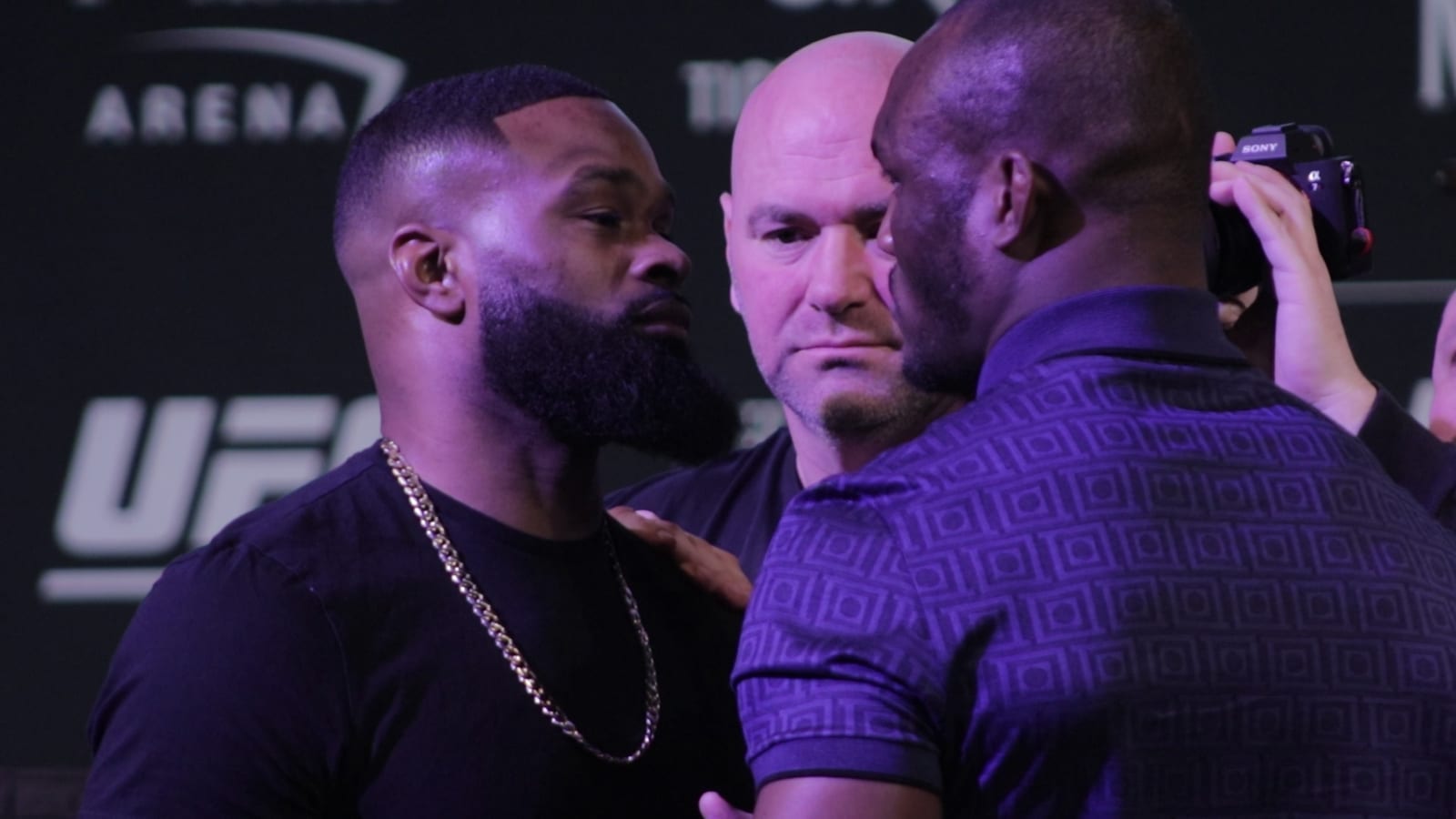 We have a new welterweight champion.
Tonight at UFC 235, Kamaru Usman dominated Tyron Woodley from the opening to the closing bell, winning the UFC 170-pound title by unanimous decision with the judges scoring the fight 50-44 x 2 and 50-45. It will likely go down as one of the most dominant performances by a challenger in mixed martial arts history.
In truth, Woodley was never in the contest, with Usman's forward pressure constantly forcing the champion backwards. During the second, Usman even held mount on the floor for the majority of the round, totally controlling Woodley over and over.
"I might not be the best striker in the world, I might not be the best wrestler in the world, but when it comes to mixing it up, I'm the fucking best in the world," Usman said.
It puts an end to Woodley's dominance at 170-pounds, ending his reign with four title defenses. After the bout, Woodley acknowledged his own subpar performance in the cage, stating it was like a bad dream where he failed to take opportunities and strike.
Comments
comments