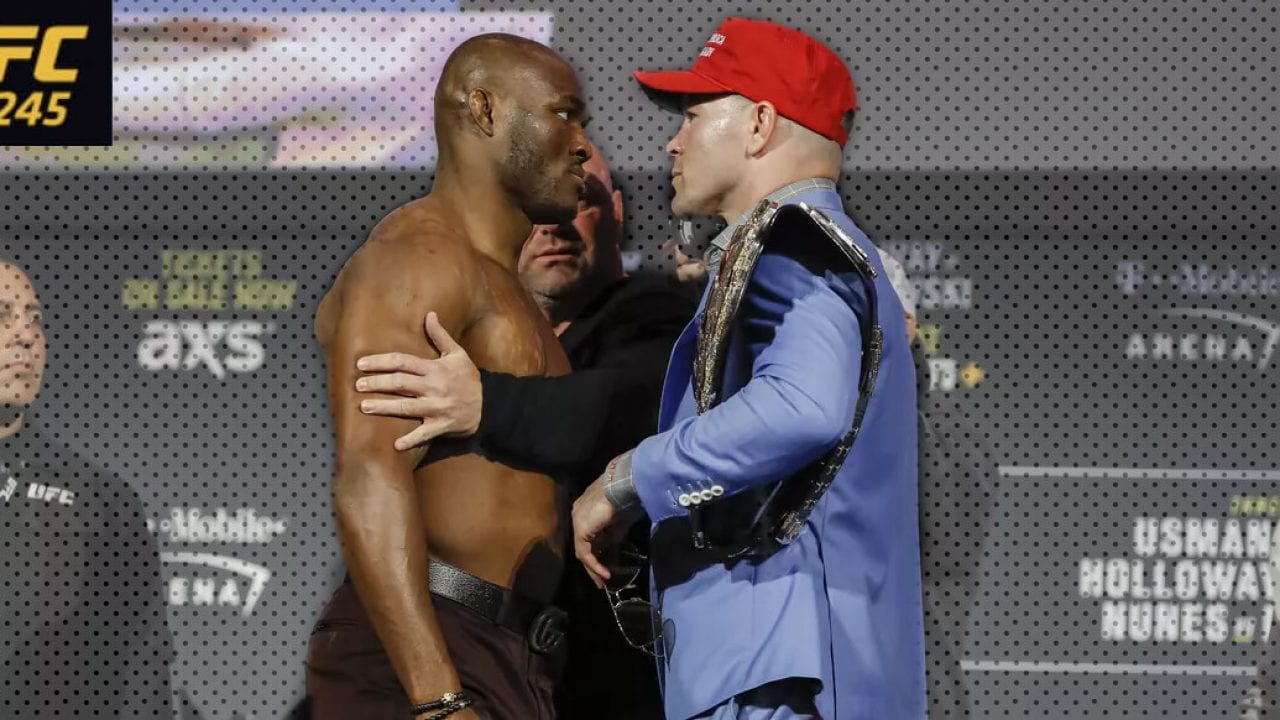 Kamaru Usman believes Colby Covington missed a trick by not accepting a fight with Leon Edwards.
The welterweight champion has seen Covington repeatedly call for a title shot rematch ever since their epic five-rounder at UFC 245, despite Covington fighting just once since that contest. While there remains talk over who Usman will fight next, with rumours of a rematch with Jorge Masvidal, Usman maintains Covington had an opportunity to force himself into the conversation.
Fellow contender Leon Edwards was set to meet rising star Khamzat Chimaev on March 13, only for Chimaev to be forced out with coronavirus related illness, leaving him without an opponent. At that point, UFC president Dana White said he'd like to see Edwards face Covington. In the end, it was Belal Muhammad who stepped up, and Edwards' team maintain no other welterweight would take the fight.
In Usman's mind, that was a missed opportunity by Covington.
"I think he made a huge mistake, a tremendous mistake," Usman said, speaking to MMAJunkie. "One, who turns down a paycheque? He turned down a paycheque. That's horrible. You can't do that. I mean, maybe he's not hurting for money but you can't turn down a paycheque. And on top of it, you turned down an opportunity for you to really remind the fans. I understand you got a win, but that's one win in how long? Woodley is coming off a two-fight, three-fight skid? It's a tough one to say, 'Hey, you got one win, alright you're back in' for a guy that's coming off a two, three-fight skid.

"So for you to sit here and demand — 'I've done enough, I demand this shot' — first of all, you weren't their favourite in the first place. You're not. You can't sit here, and it's not necessarily you're selling mad pay-per-views, you don't really do that as well. So for you to sit here and demand something like that, I think it's ridiculous.
"I think the best way for you to solidify your title shot is to go out there and fight. What better way to knock off who's the number 3 guy? He's on his way up, he's making his claim to the throne that he deserves that shot, what better way than to knock him off? He failed to do that, and I think he made a tremendous mistake in that."
–
Comments
comments