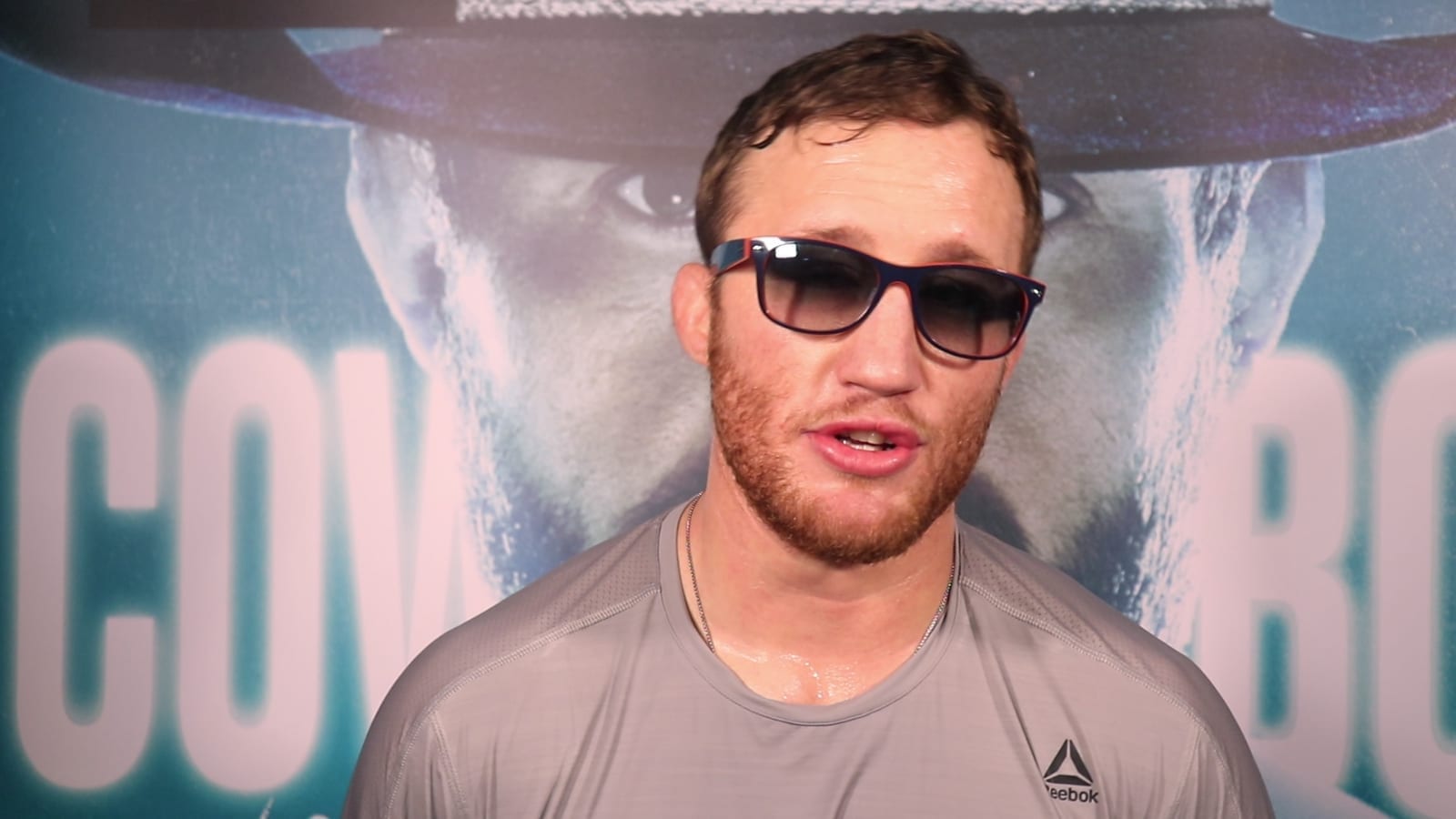 Justin Gaethje nearly didn't make UFC Vancouver.
The exciting lightweight made a revelation to the gathered media today in Canada after his open workout, saying an eye infection had put his Donald Cerrone contest on Saturday night at risk. Donning a pair of shades, Gaethje said the bout had been touch and go until recently, although he wouldn't specify just when the issue began to plague him.
"I'll be honest to everyone, I'm wearing these sunglasses because I almost didn't make it to this fight," Gaethje said. "I had an eye infection and I'm through that now and I just got off the plane about an hour and a half ago and I came straight here because I was not gonna miss this opportunity to work out and get the blood flowing and get my mind into fight week. So these lights are super bright, but I'm 100 percent ready to go.
"I've fought blind my whole life, so unless my eyes are cut out I'm fighting."
Luckily for fans, for whom Gaethje vs. Cerrone is almost guaranteed to be a barn-burner, everything has been approved and we're all still set for fireworks.
"I'm seeing drastic improvements every day. This is just a precaution," Gaethje said of his sunglasses. "I wanted to keep my eyes open for you guys.
"I've seen many doctors. I'm cleared and I'm ready to go."
Comments
comments