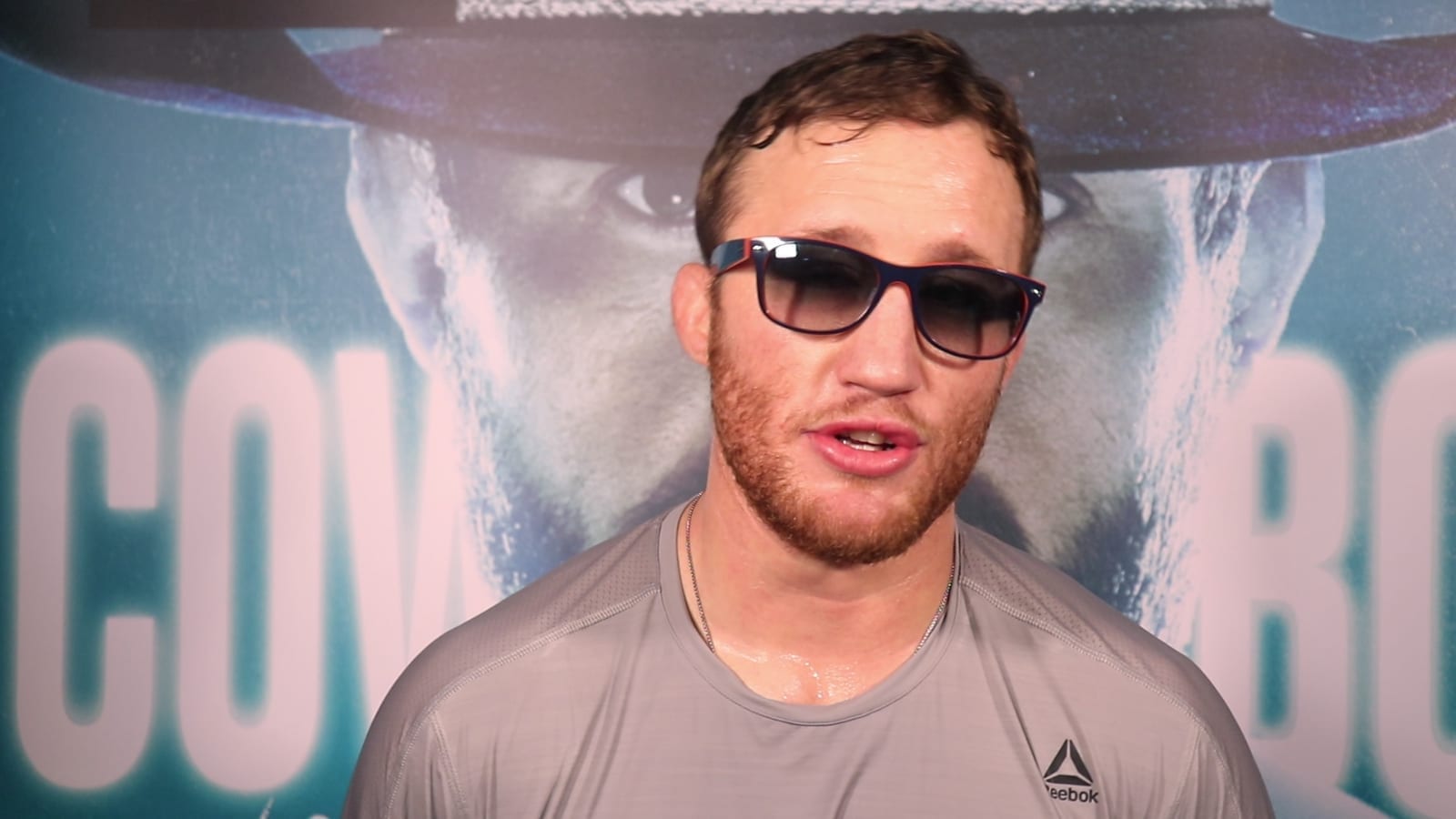 Justin Gaethje is cutting an intense figure ahead of his fight with Khabib Nurmagomedov.
Gaethje meets the Russian at the end of October to see who goes forward as the UFC's unified lightweight champion. It has all the potential of an instant classic. Certainly, that's how Gaethje himself sees it going down.
At the moment, Nurmagomedov represents a puzzle in MMA yet to have been solved. In Gaethje's mind, the best weapon is going to have to be as much unadulterated violence as he can muster, at all times.
"We're not wrestling anymore," Gaethje said, speaking on the Believe You Me podcast. "There's gonna be a zone in front of me, it's not very big. It's gonna be a zone of death, and I have to represent death every time he enters this zone. That's what I'm the best at, creating carnage. Creating car crashes.
"So my only goal when I step in there is to create as many car crashes as possible. Whether it be our bodies hitting, our heads hitting, our fucking shoulders hitting, my fist hitting his head, his fist hitting my head, it doesn't matter – I need to create car crashes because it's the only way to beat this guy."
In Gaethje's mind, Nurmagomedov does have a weakness that his opponents are yet to pick up on — a confidence to the champion that Gaethje believes can be his undoing. As well as the fact Gaethje can deliver as much pain as any one else in his sport.
"I think his biggest weakness is I believe that he thinks he's infallible," Gaethje said. "I think if you told him that or brought it to his attention, I believe that he would be very good at explaining to you how he does not believe that, but I believe that he surrounds himself with people who stroke his ego. I believe that culture – this is what I'm counting on anyways – they can stroke your ego, I've seen it. I've seen it over there. I've seen fighters really just surround themselves with a posse that really pumps them up and jacks them up.
"At the end of the day, he breathes oxygen. His brain needs to get oxygen. If I can short-circuit that oxygen supply for half a second, then he'll go to sleep."
Comments
comments