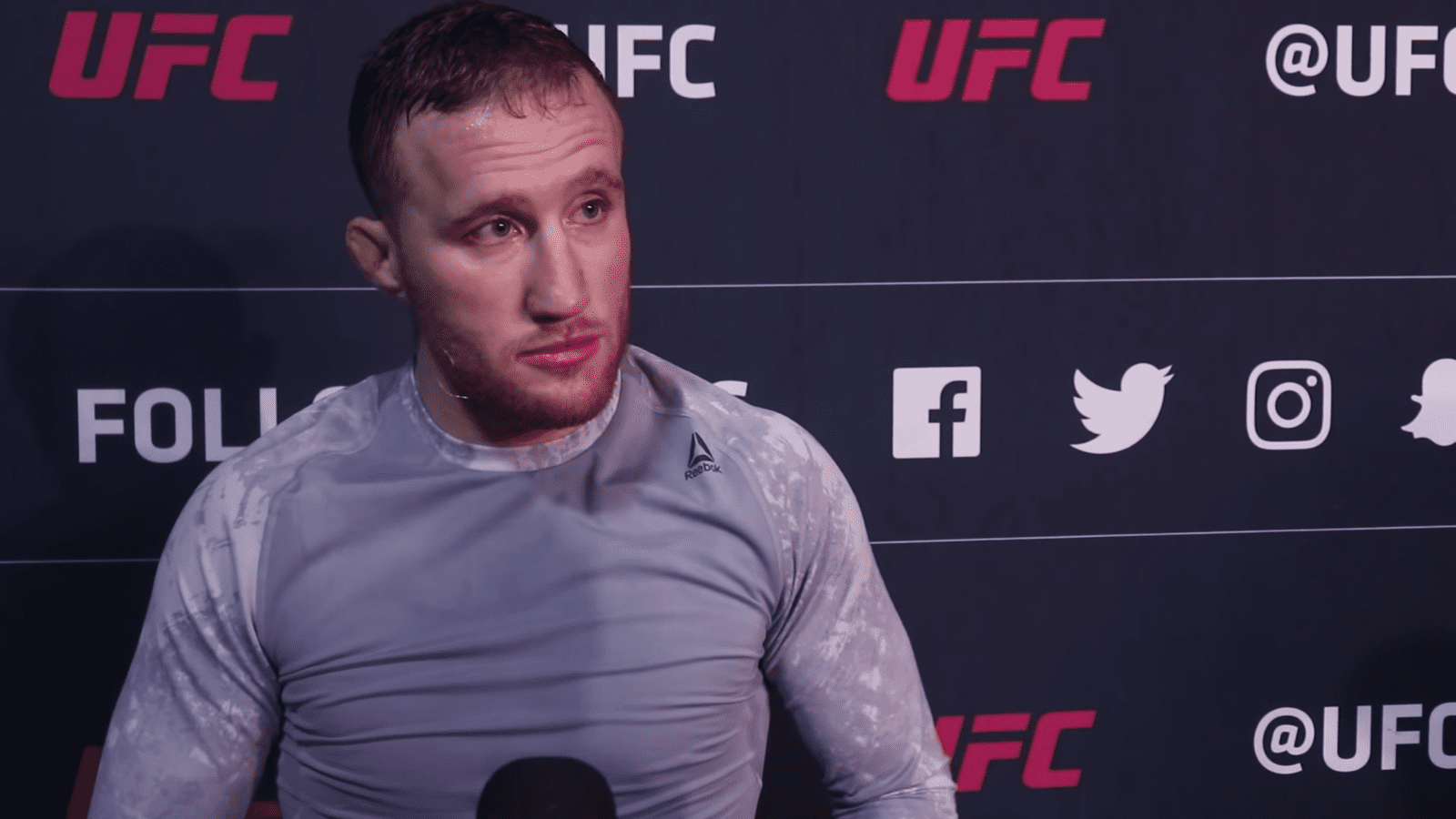 Justin Gaethje might be meeting Edson Barboza in a battle likely to be one of the fights of the year this Saturday, but that doesn't mean he's taken his eyes off the other lightweights in the UFC.
Speaking to the media after his open workout in Philadelphia yesterday, Gaethje noted he felt a win over Barboza would put him firmly into the top echelon of the 155-pound division, and as such the UFC 236 main event between Max Holloway and Dustin Poirier was particularly interesting to him.
He also has no qualms in playing favourites.
"I want Poirier," Gaethje said. "I want that fight back. I have to have that fight back. So I got to go out and get this win, and then whether it's Poirier, whether it's Holloway, they're gonna probably fight Khabib … Ultimately, I would like to see (Poirier) win and get the title, and then fight him."
But while Gaethje looks at names like Holloway, Poirier, Tony Ferguson, and champion Khabib Nurmagomedov as potential fights, one name he has no interest in is old rival Al Iaquinta, who he was once scheduled against.
"Al's a bitch, so I'm done with him," Gaethje said. "He's a pussy, man. I've tried to fight him so many times. He's signed up and backed out, and I'll put no more effort into him until he's the only shot to my title.
"I think he's smart," Gaethje continued. "It's not a fight you necessarily want. You have to go through hell to beat me. I got Poirier's quad ripped. I've tore plenty of people's MCLs, ACLs with my kicks. Those are not things you want to go through, especially when you get a win."
–
Comments
comments