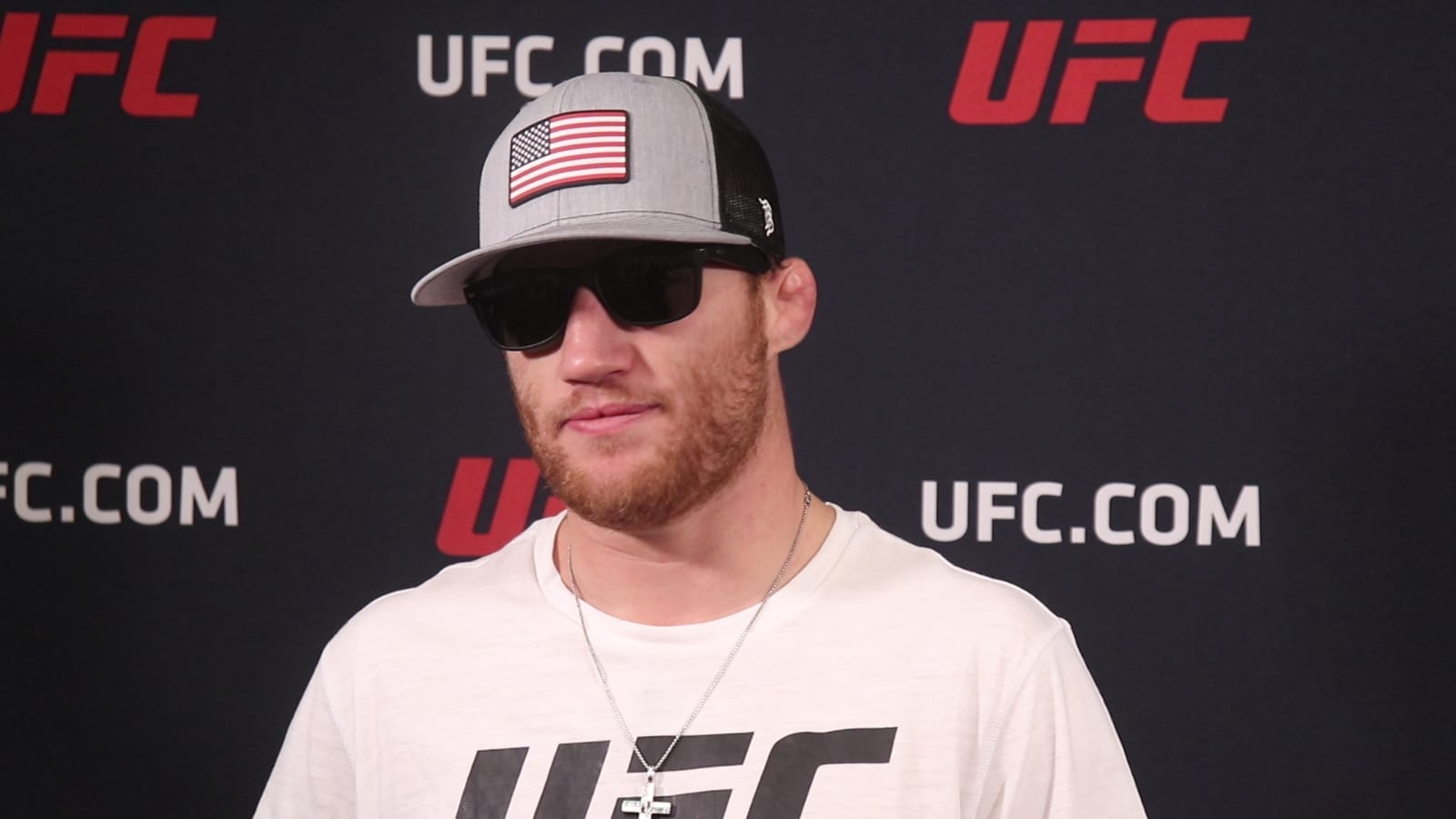 When UFC president Dana White said Justin Gaethje has apparently been turning down fights, Gaethje himself was left as confused as fans.
Gaethje is considered one of the most game fighters on the UFC roster, and has made a name from a career of being willing to take insane punishment to get a win. Recently, Gaethje has been making his case for a title shot at the winner of Khabib Nurmagomedov vs. Tony Ferguson, only to find White pointing to McGregor as a likely next contender should he beat Donald Cerrone in January.
Gaethje responded angrily to that reasoning, which is when White emerged with his own opinion that Gaethje understood what was happening and knew exactly why McGregor was being put ahead of him.
"I've been trying to figure out what he's been talking about," Gaethje said, speaking on Sirius XM's "MMA Tonight. "I know when he did that interview not too long ago, he kept saying 'Justin Gaethje knows what I'm talking about what's going on, he knows what's happening.' I literally had no idea what he was talking about, so it's pretty crazy."
.@Justin_Gaethje tells @RJcliffordMMA and @OfficialAJHawk about the fights he's been offered and why Dana said he turns down fights. 🔊 pic.twitter.com/C4OSTidQ66

— MMA on SiriusXM (@MMAonSiriusXM) January 3, 2020
"I'm pretty sure it was, they offered me I think Tony Ferguson when Tony Ferguson fought Cowboy [Cerrone] in June and they were looking for a replacement in that fight at the end of May," Gaethje said. "I told them that it wasn't enough time, but if they pushed it back a little farther I would take that fight then they turned [the offer] down. Then they asked if I want the Tony fight on the Abu Dhabi card and I said yes and he said no so I took the Cowboy fight the week after that.
"Just recently, they offered me Charles Oliveira in Brazil or Dan Hooker in New Zealand, all while the champion didn't have a fight, McGregor was coming back and still looking for a fight. As far as I know, that's what the deal is."
Whatever the real reasoning behind White's comments are, for now, Gaethje continues to be the man looking from the outside-in at 155lbs.
Comments
comments