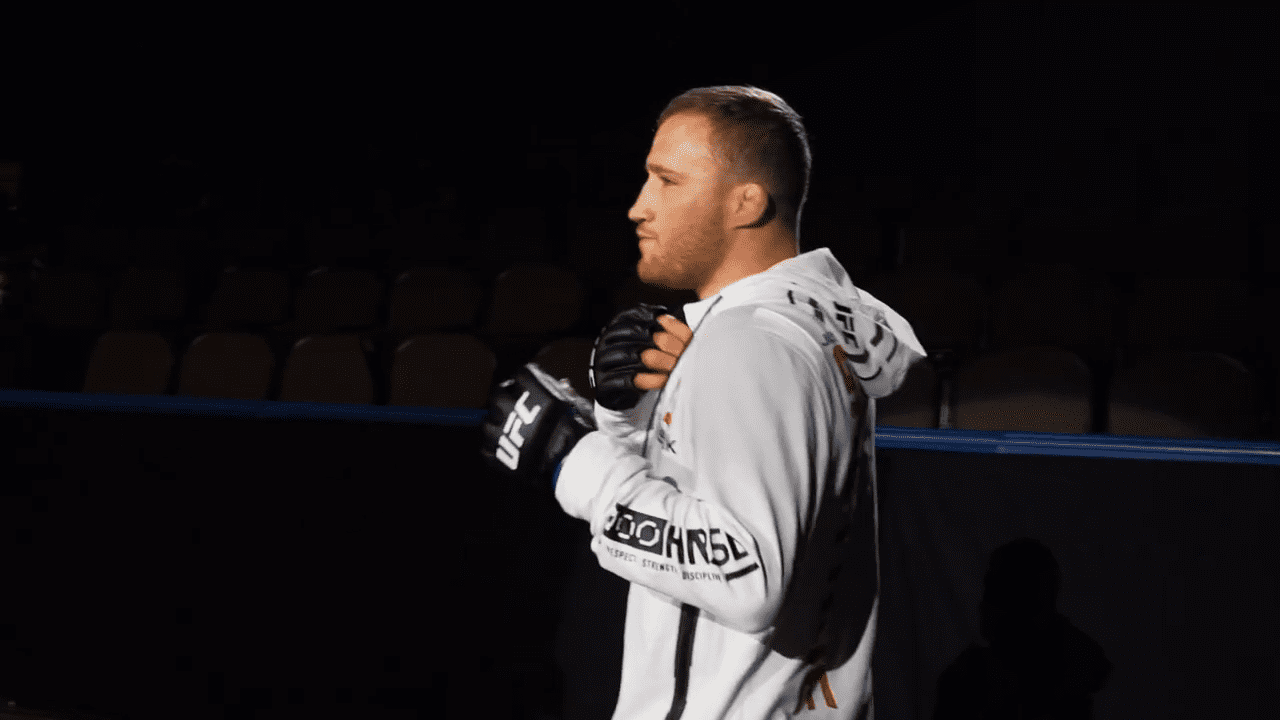 UFC lightweights Justin Gaethje and Michael Chandler are set to lock horns in the UFC's return to Madison Square Garden in November but the fight looked to be in danger when Chandler announced that he had no intention of taking the Covid-19 vaccine which is required for all indoor performers, including MMA fighters, in New York.
An accord was apparently found at some point given that the fight, which is set for UFC 268 on November 6, is slated to go ahead as scheduled, suggesting that Chandler has either receiving the vaccine or that a workaround has been reached  — but Gaethje is of the opinion that Chandler should have kept his trap shut.
"I thought he was just seeking attention. At the end of the day, that's private information, for one. Like, you don't even need to talk about that because Dana White is going to handle it," Gaethje said on the UFC Unfiltered podcast, as noted by Lowkick MMA.
But regardless of the routes both men take to the cage, Gaethje — who fights for the first time in well over a year — says that he is confident.
"I think before he fought Dan Hooker, coming from Bellator, there wasn't a lot that he brought to the table. But now with knocking Dan Hooker out, having a great fight against Oliveira, he's kind of proven that he belongs here," he said.
"And ultimately for me, I need one win to fight for the title, to fight [Charles] Oliveira and [Dustin] Poirier, and that's my goal. And this is a huge fight, this is a dangerous fight. He's super explosive, athletic, he's dangerous. But I think it's a great matchup for me."
Fight fans are predicting fireworks for the encounter, something that Chandler also seems to calling for via an Instagram post in which he implied that the "first one to take a backward step is a timid soul".
Gaethje, though, isn't playing these games.
"He's not going to determine how I fight, He says the first one to take a step back is a timid soul — there's not one thing he could say that's going to affect the way that I approach this fight or the way that I approach [him],' he said.
"I will take a step backwards. He can shove it up his ass. When you're going to see a timid soul is when I start kicking him and he's going to start shooting for legs and trying to wrestle, and that would be his definition of a b*tch, 100 percent. And that's what we'll see. I think that's midway through the first round."
Comments
comments