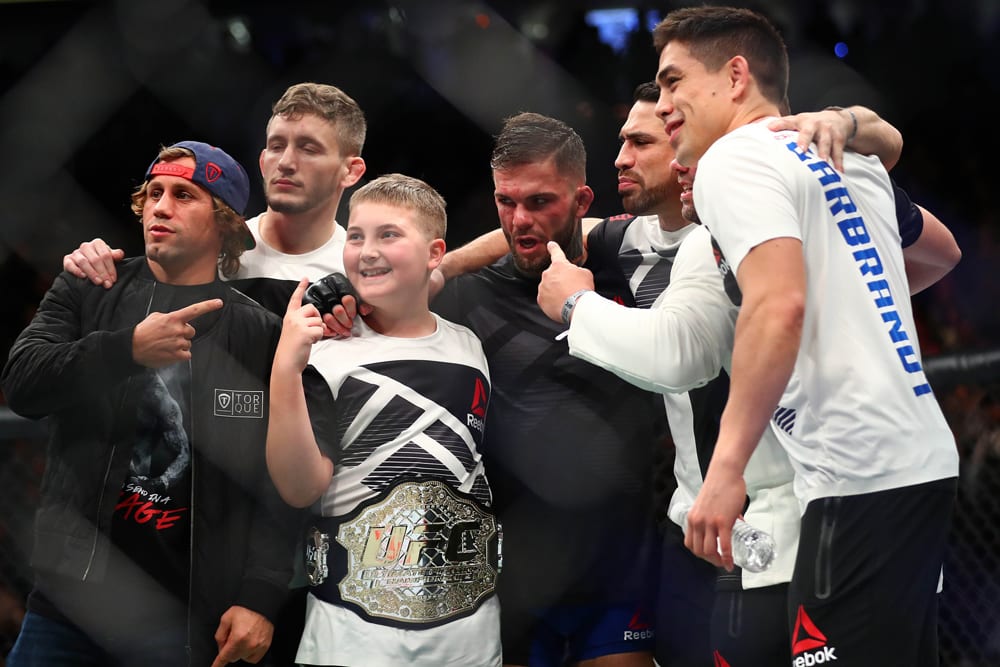 There are more changes afoot at Sacramento's Team Alpha Male.
Justin Bucholz, who has served as the team's head coach since early 2016, has confirmed that he will no longer head up the training at the Alpha Male facility. He announced the news on Stud Boy Radio podcast.
The five-fight UFC veteran had assumed coaching duties following the departure of Duane Ludwig alongside a coaching staff which also included former Ultimate Fighter winner Chris Holdsworth. Explaining the move, Bucholz said that TAM owner Urijah Faber implemented a new structure and regimen to the facility in June.
"I went to Alaska and I came back and a lot of things have changed," Bucholz explained. "It's been changing actually since we moved to the new gym [4 months ago]. A lot of things changed. I had a system that I put in place last year that I was in charge of and I stuck to and made things happen and we have gone to a different system."
"You know Urijah [Faber] explained it to me that there are five head coaches, everyone is like a head coach but I am no longer a head coach, I run the Muay Thai program. It's a changing of roles but I will do continue to work within the Muay Thai position and train world champions. For the the team in general I am not running the MMA practices anymore. Urijah and Danny Castillo, Chris Holdsworth, they change days and stuff I'm not really sure [who is running the MMA practices]."
Bucholz was absent from the UFC event in Gdansk earlier this month, where TAM fighters Josh Emmett and Andre Fili were competing. In Bucholz's time as head coach, he oversaw the rise of Cody Garbrandt from unranked competitor to champion in the space of a 12-month span.
Comments
comments