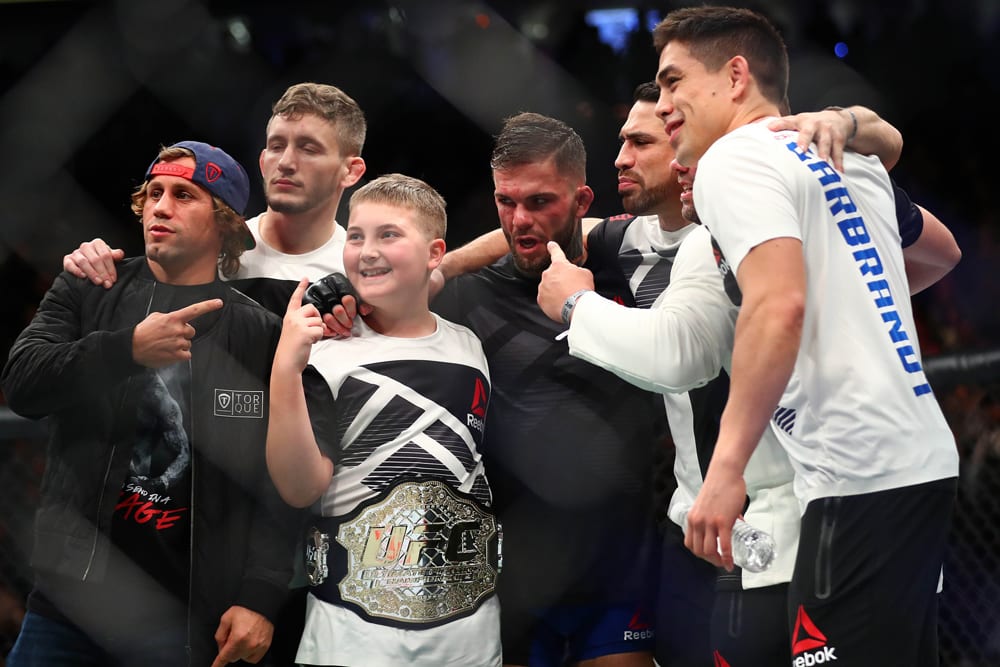 Justin Buchholz, a former senior coach at Team Alpha Male, says that Cody Garbrandt didn't have a sufficient level of training in the lead-in to his UFC 227 defeat against bantamweight champion TJ Dillashaw.
Bucholz was in attendance last weekend to see Dillashaw finish Garbrandt via first round TKO to retain his 135-pound championship and, speaking to the Slip N' Dip podcast (via MMA Fighting) he says that Garbrandt didn't appear to be the same athlete who resoundingly bested Dominick Cruz to claim the championship in late 2016.
"I feel like Cody…to reach the level that he was when he won the belt…he was the best martial artist on the planet then because of the amount of training and work he did and it showed in his performance," Buchholz suggested. "I feel like he hasn't been able to reach that level again. I feel like he has all the talent. T.J. doesn't have his number at all, but with proper training it's anyone's game.
Buchholz continued, suggesting that it wasn't just technical deficiencies on the part of Garbrandt which led to the finish.
"T.J. was saying that Cody drops his left hand when he throws his right hand, that's the shot he caught him with. Well, it was the same hand, but it was a completely different punch. In the first fight, T.J. landed the right hook from southpaw.
"In the fight last night, he just hit him with a right hand. He just rolled with the right and came back with the right. He did a lot of boxing for this fight and he was prepared for that inside fight range. He knew when Cody was throwing hard he would be exposed and he was right, it was pretty masterful game plan.
"I feel like Cody Garbrandt properly conditioned is…because the hands down are something he got away with for a long time because of his speed and his reflexes. I feel like that's based a lot on conditioning as well. To be able to know where you're heads at and to be able to have reflexes the more tired you get. I think the defensive thing is a technical issue for sure, but it's also a training issue; a cardio issue."
Comments
comments