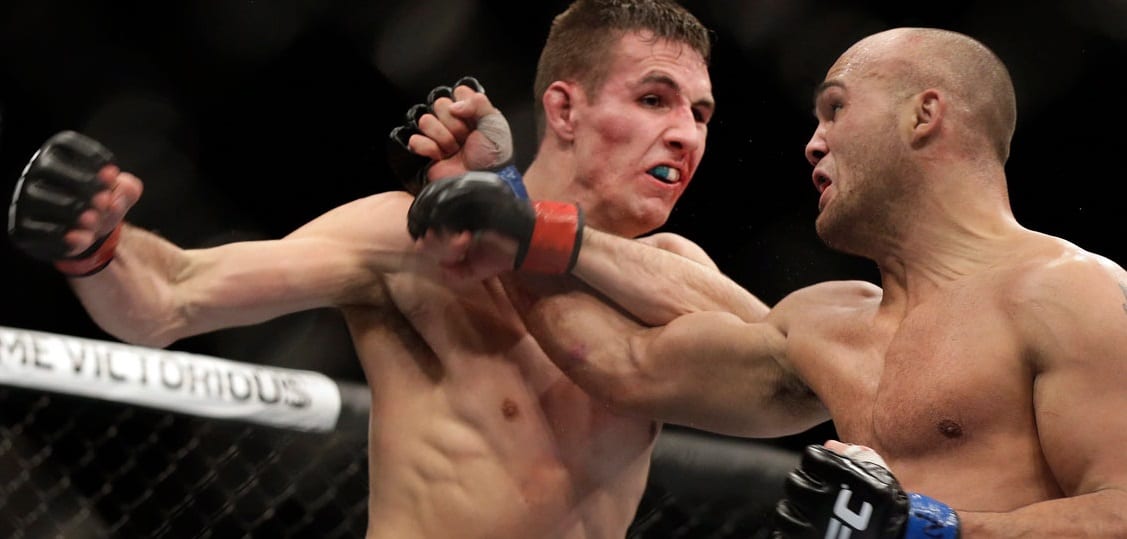 Bellator welterweight champion Rory MacDonald had his sights set on becoming MMA's latest double champ when he challenged the organisation's middleweight kingpin Gegard Mousasi towards the end of September. 
It wasn't to be.
MacDonald was finished for just the third time in his professional career at Bellator 206, dropping the fight via second round TKO to Mousasi and, speaking about the defeat on Ariel Helwani's MMA Show on ESPN, the Canadian outlined the reasons for what he saw as a below-par performance.
"I feel like I didn't go in, I didn't prepare myself properly the way I usually do," MacDonald said.
"I think I had too many distractions and I just wasn't focused. I didn't have the fire in my veins like I usually do. I just need to train harder next time. Be more focused on the fight and not things in my life as much. Compared to when I first started in martial arts, my life is very comfortable."
MacDonald was part of a recent semi-exodus of fighters trading the UFC for Bellator, along with Mousasi incidentally, and wasted little time in winning the organisation's 170-pound belt after coming up short in his one opportunity to raise a belt in the UFC — a UFC 189 classic against Robbie Lawler.
He says that his move to newer pastures was a good one, even with the middleweight title defeat on his resume.
"I make better money now and I have a good life outside of fighting. So I guess I got very comfortable and didn't put myself out of my comfort zone while training for this fight. I think that was my first mistake. When you don't have that, there is no focus, there is no passion. There is no fire and it showed in the fight.
"f it was bad timing or what. I still haven't figured it out, but I am working on it. I knew during training camp that I wasn't preparing myself properly. I was just kind of lying to myself like. 'I will just give it my best shot when it happens, make the best of it.
"I only blame myself."
MacDonald's next bout is against another former UFC title challenger, Jon Fitch, as part of Bellator's upcoming welterweight tournament.
Comments
comments