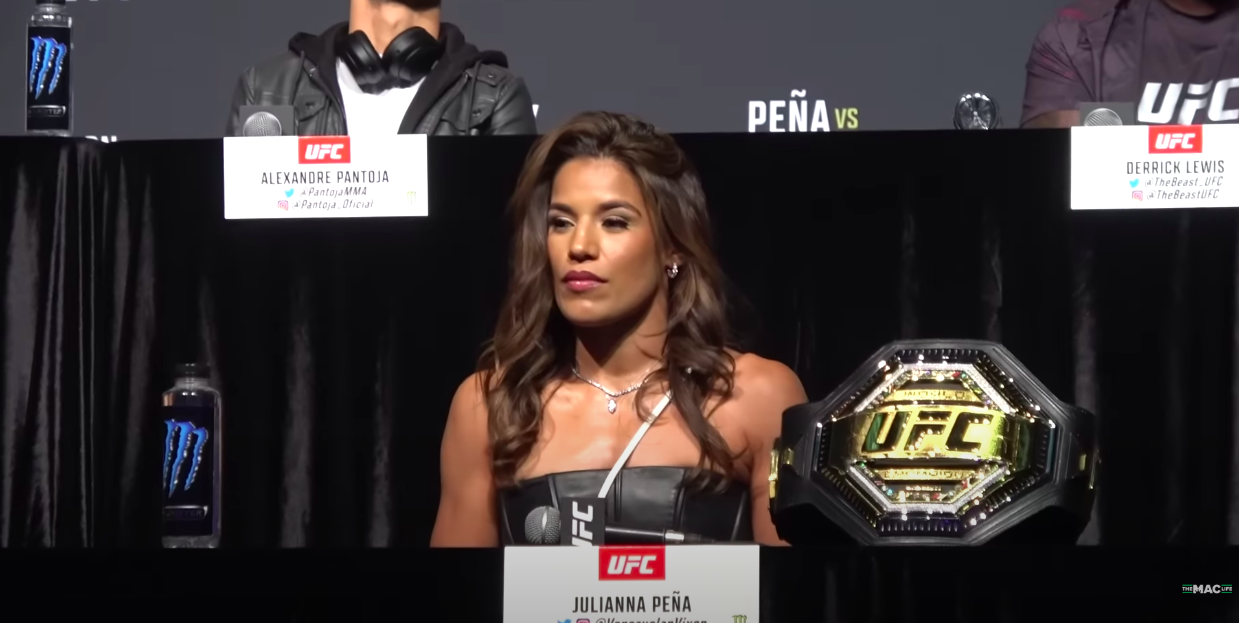 Julianna Pena wasn't favoured by many heading into her first fight with Amanda Nunes late last year but says that she will do whatever is required to ensure that she has her hand raised once again this Saturday night in the UFC 277 main event.
Pena was a sizeable underdog heading into her fight with double-champ Nunes at UFC 269 last December put pulled off a stunning second round rear-naked choke submission win after defying the odds and getting the better of the Brazilian in the early exchanges on the feet, too. Nunes, though, says that she has re-focused and that she is more than ready to establish her dominance in the UFC bantamweight division and underscore her status as the best female mixed martial arts fighter in history.
But to do so, she will have to get past a champion who says she will do whatever is required of her to leave Dallas with the belt still firmly wrapped around her waist.
"I'm going to say yet again, I'm not surprised mother (f*cker)," Pena said at the pre-fight press conference. "I'm going to punch, kick, pull her hair. I'm going to bite her, I'm going to gouge her eyeballs out if I have to. I'm literally going to do everything in there. Trust me when I say I'm ready and willing to die. Whatever it takes, I'm going to do whatever it takes."
Nunes, though, said she will meet her at the centre of the cage and they can go from there.
"I will be there ready to be even better than her," she said. "She's really going to face a lion she didn't see last time. So, I'm ready. There's only one lion in the jungle and that's me."
Comments
comments