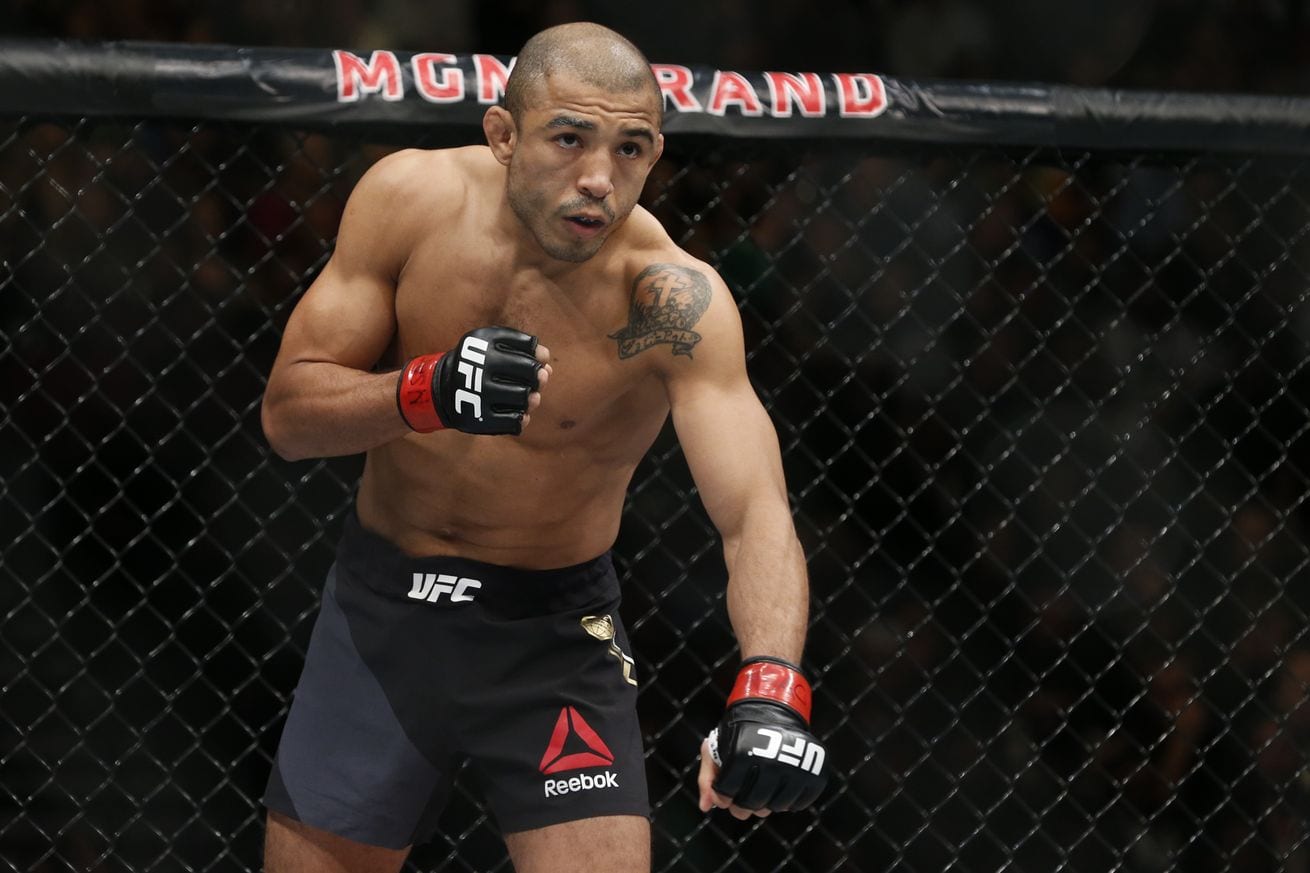 Brazilian legend Jose Aldo picked up the 30th win of his professional career on Saturday, as he pieced up the game Pedro Munhoz through three rounds at UFC 265 in Houston, Texas. 
The win, and more specifically the manner in which he achieved it, suggests that this veteran has a few more tricks up his sleeve and plans on using them in a potential upcoming fight with the recently reinstated T.J. Dillashaw.
Dillashaw, a former bantamweight champion, recently made a return from a two-year suspension for taking the banned substance EPO with a close win against top 135-pound contender Cory Sandhagen — and Aldo thinks the two are on a path to what would be a "great fight" between the two former champs.
"It would be great for me to fight with Dillashaw," Aldo said post-fight at UFC 265. "Hopefully by December, I think it would be a great fight. That's what we expect. That's what I'm expecting right now."
Aldo also said that a recent trio of defeats on his record Alexander Volkanovski, Marlon Moraes and Petr Yan compelled him to up his level of training — particularly in his hands — and he says it is paying dividends.
"After I lost a fight I felt I needed to incorporate more things into my repertoire and that's how I got into Navy-sponsored boxing in Brazil," Aldo said. "I feel that's how it made better my punches and obviously everything upper, but I'm never gonna forget the kicks."
And he says that even at 34 years old, he continues to improve to the point that he sees himself as a viable contender at 135-pounds.
"Yes, that is the message," Aldo stated.. "I've been training this a lot and you can [be sure] my hand is going to get quicker and quicker as time moves forward."
Comments
comments