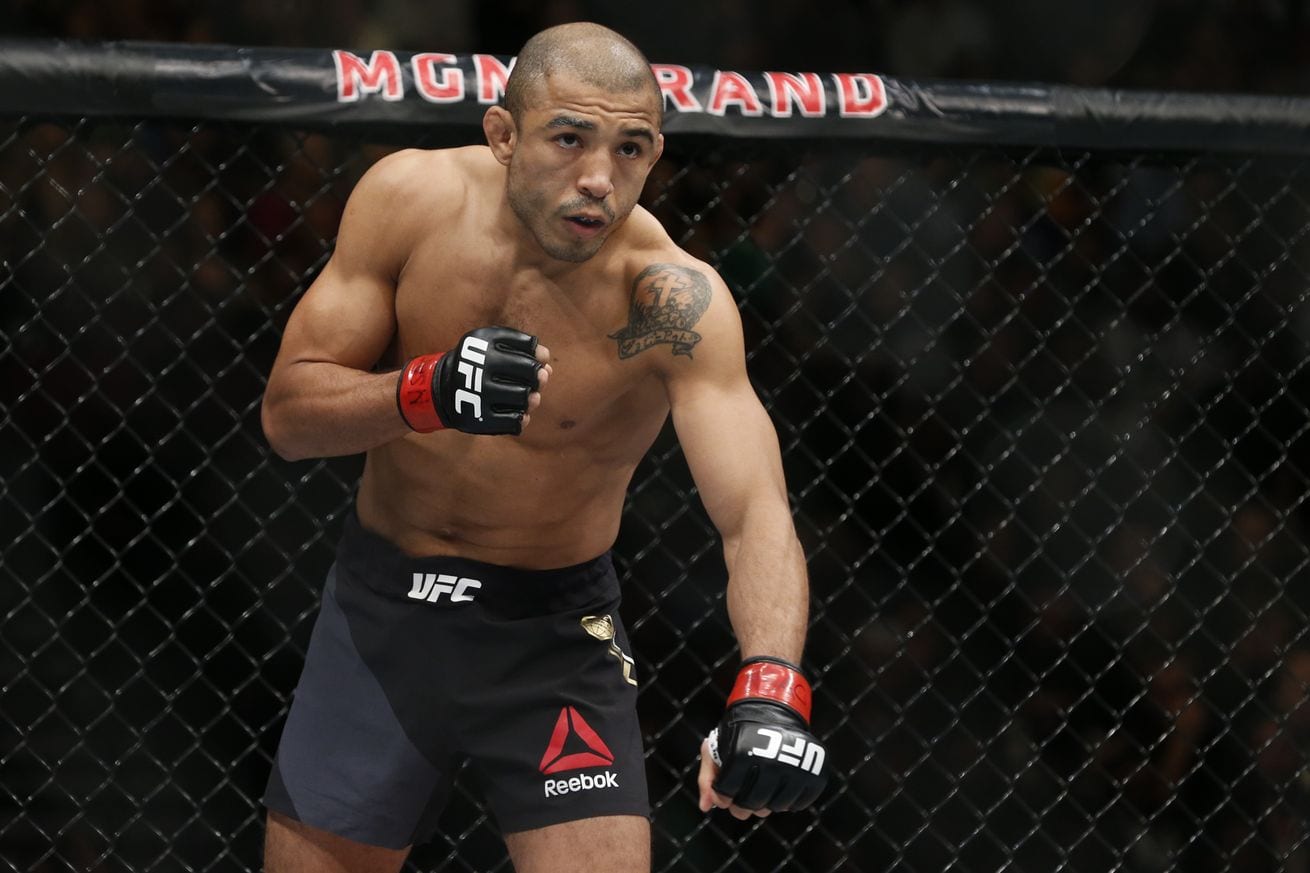 Now that the UFC featherweight title has once again been removed from his waist, José Aldo is plotting his way back to the top of the division and sees fellow contender Cub Swanson as the ideal foil to achieve just this.
Aldo lost the UFC's 145-pound title to Max Holloway at UFC 212 in early June, dropping the bout via third round TKO after a promising start in the opening two rounds and with Frankie Edgar ideally positioned to be the next in line for a crack at the gold, the Brazilian former pound-for-pound great is eyeing the quickest route back to the top of the division — and he sees fellow contender Cub Swanson as the ideal foil.
Swanson, the winner of 10 of his last 12 bouts, has campaigned for a title shot of his own but the two aforementioned defeats (which happen to be against Holloway and Edgar) appear to have shunted him down the line. A win against Aldo, however, would surely be the marquee victory that Swanson needs to ensure his own title opportunity.
Speaking to Brazilian publication Combate.com, Aldo said: "I asked to fight again until November, tops, because in the past few years I've gone a long time without fighting and I think that hindered me a lot. But we're already talking to them so that we can return until November. I think we will go by the rankings.
"I think Cub is a great opponent that we can meet now in order to get back on a winning path."
The two fighters have met once before in the WEC in the midst of Aldo's era of dominance over the 145-pound fold, with Aldo earning the win by spectacular double flying knee knockout just 8 seconds into the bout (see below) all the way back in June 2009. But with Swanson appearing to be in the form of his career at the moment (and Aldo appearing mortal finally) the stage would be set for an enthralling featherweight contest.
Your move, Sean Shelby.
.
Comments
comments