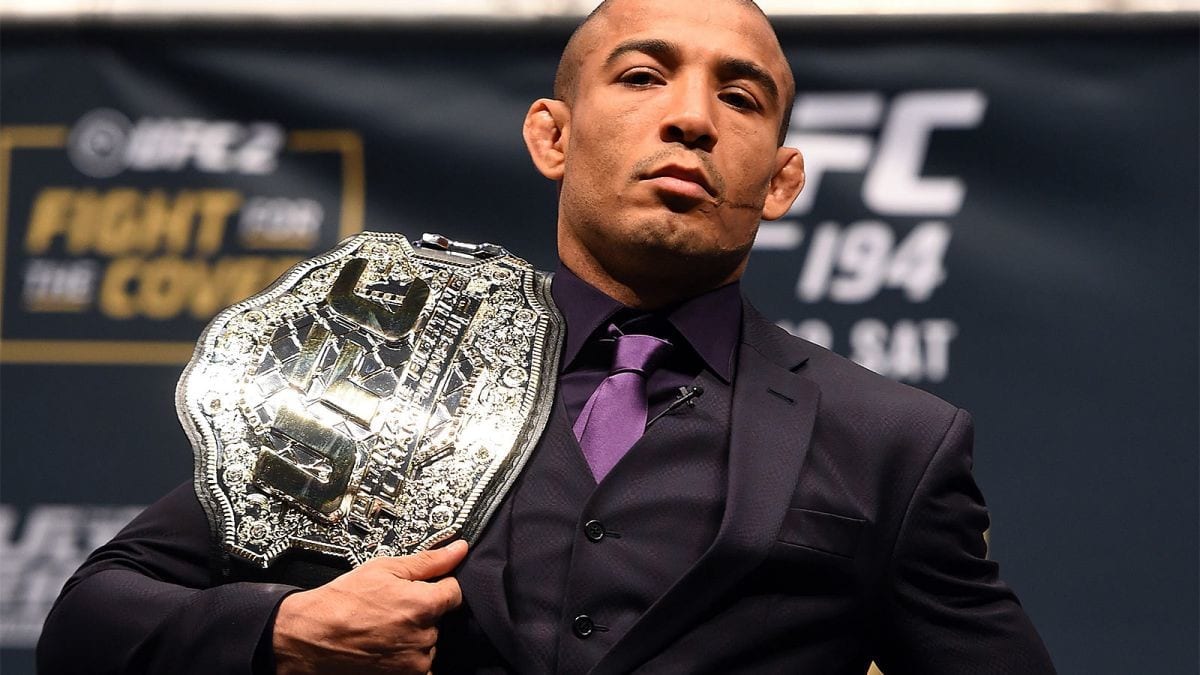 It's not too long ago that Jose Aldo announced his intentions of leaving the UFC and potentially retiring from mixed martial arts.
When the UFC booked Conor McGregor into a fight with Eddie Alvarez, Aldo — irked by what he considered a slight by the promotion — stated publicly that he had lost his passion for the sport of MMA, and wanted to leave the UFC in order to test himself in other athletic endeavours.
But, after both a conversation with UFC brass, and after the UFC stripped McGregor of his featherweight title and awarded it to Aldo, one of the greatest featherweights of all time, appeared to have his desires for pastures new placated.
With all that being said, however, it seems as if Aldo still has his mind set on life outside the Octagon — even if he's not being quite as brash as he was last year.
"My job is to go in there and defend my belt," Aldo said on the UFC 212 media call. "I think right now I have to get through this title fight and once I get through that, I can start thinking of some of the other things I would like to do. I think there may be a lot of challenges in other divisions or with other guys that I haven't fought before. So, I think there's plenty left for me to challenge myself.
"Boxing is – that's always been a personal wish of mine and it's something that I like to think of a little bit down the road, but the wish that I have is not to just – I don't have any specific one fight that I'd like to have. I'd like to start a career in fighting smaller shows and see where that takes me."
Comments
comments