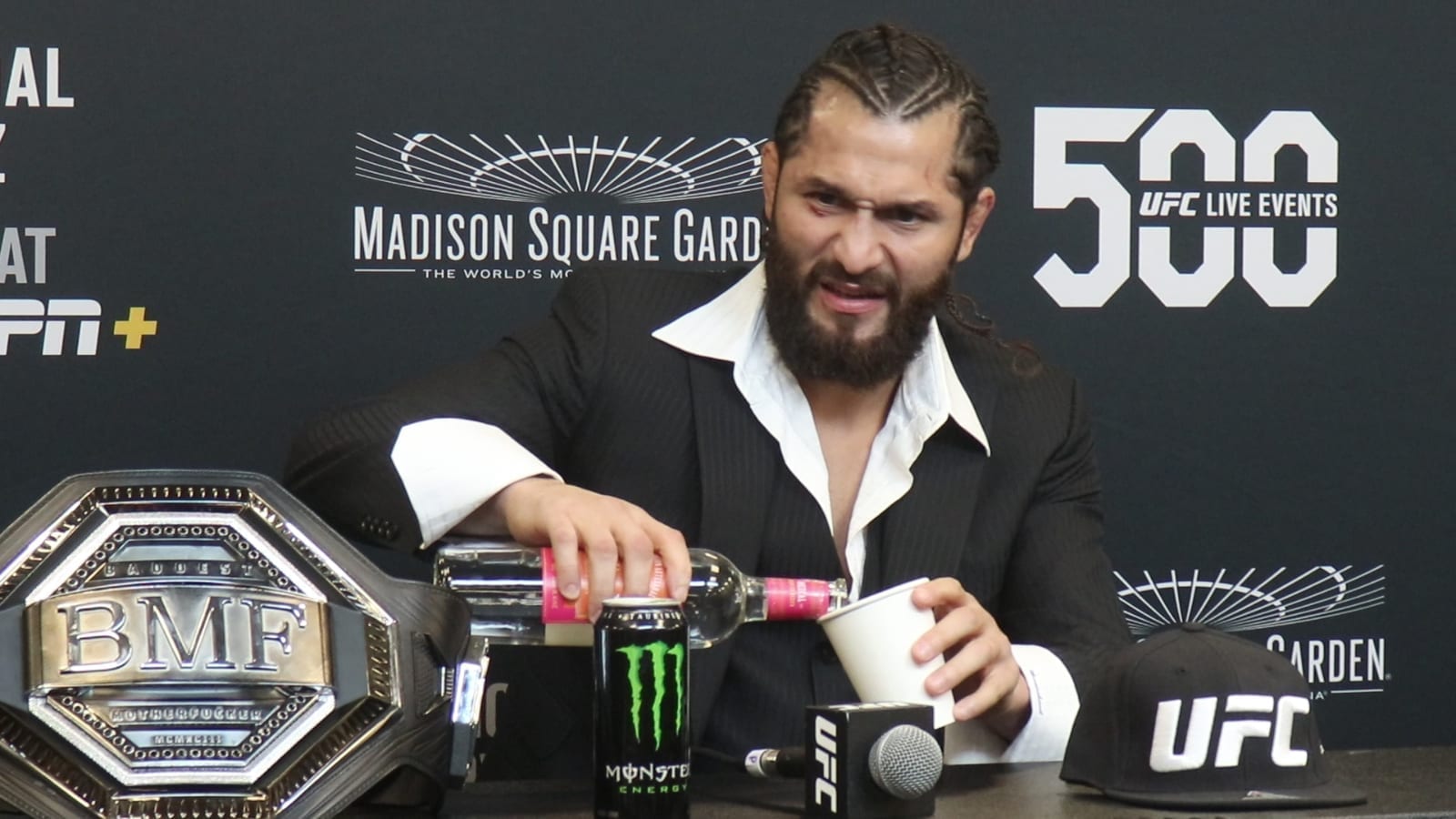 Jorge Masvidal isn't letting Colby Covington's defeat at the hands of Kamaru Usman last weekend stop him from slinging insults in the general direction of former friend and training partner.
Both fighters, who have trained together extensively at American Top Team, have been embroiled in a public falling out since Covington unveiled his scorched earth persona, in which everyone and anyone is a target. Comeuppance, if that is the appropriate word, arrived late on Saturday night (along with a broken jaw) and Masvidal isn't letting his rival forget about it.
"At first, my initial thing was just to break his face but then my coach said 'That's gonna probably get you in jail and you're not gonna be able to fight and blah blah blah. Let the universe take care of him,'" Masvidal said to Jim Rome via MMA Fighting. "And his exact words were, 'We'll get him in the prize ring and break his jaw.' Somebody beat me to that but his jaw is broken.
"I don't like to be critical of human beings because I am one and I'm nowhere near perfect but I'm just not with that whole, your whole career is based out of getting a rise out of people," Masvidal said. "Like, if I come on your show and I'm just saying a bunch of controversial stuff for people to be talking about me, it's not really my cup of tea. But people do it all the time and he's the number one poster boy for that. He always wants to get a reaction out of people.
"Now this individual, when people are trying to get a reaction out of him, he's reporting people on Instagram! He took the comments off so you can't comment on them and then he's reporting people on Instagram that were commenting on him. He was saying how negative they are towards him and stuff. This is a guy that's calling people virgins, calling people nerds and saying they live in their parents basements, marks, snowflakes, making fun of Brazilians.
"That country, it's not like it's a rich country and it's doing well. They've got a lot of poverty over there. They've got a lot of people that take it to heart what he's saying and he doesn't give a flying f*ck. And he does that all for a like on Facebook, for a paycheck for the three, four, five PPVs that it went up with. That guy's a clown and he got what he deserved."
It remains likely that Covington and Masvidal will fight each other before long but personal rivalries aren't as lucrative as title fights, and he says he is ideally positioned to be Usman's next challenger.
"My journey's been long. 16 years. I want to be handsomely rewarded," Masvidal said. "A big part of that 16 years, there was a lot of instability because money wasn't coming in, paychecks weren't coming in. I wouldn't mind setting up that future for my grandkids, so the fight that can get the biggest zeroes attached to it, that's the fight we're gonna take."
Comments
comments